Carleton T. Fogg
(all photos submitted by Martha Ellsworth)
Martha Ellsworth's mother, Jane Dyer, and Carl Fogg were friends in college when both attended the University of Maine. After his death, Jane Dyer attended the Christening of the USS Fogg along with LT(jg) Fogg's family.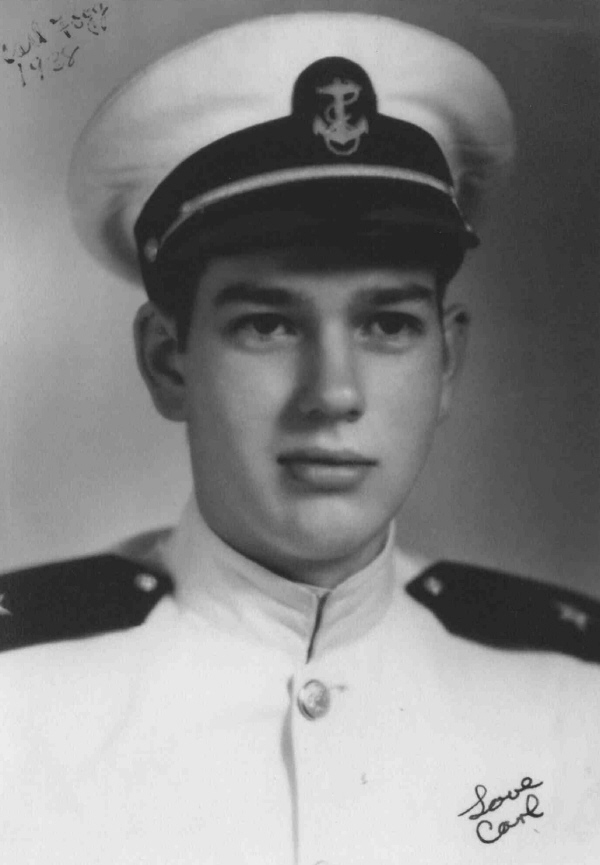 Carleton T. Fogg, 1938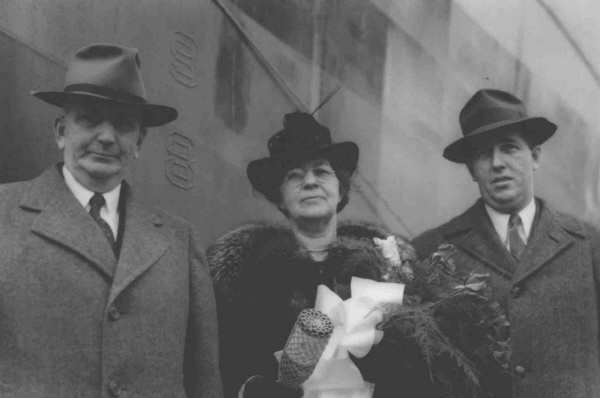 At the USS Fogg (DE 57) Christening. Father, Adelbert Fogg, mother, Vera Fogg who
sponsored the ship, and Carl's brother, Norman Fogg.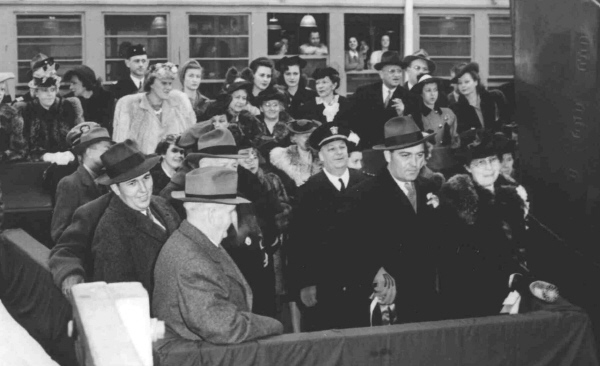 The Fogg family in the front row, (Mr. Fogg at the left sitting sideways and his son
Norman behind him), and mother, Vera Fogg, holding the christening bottle, far right.
Jane Dyer and Barbara Hyde, are in the back row, 5th and 6th from the right.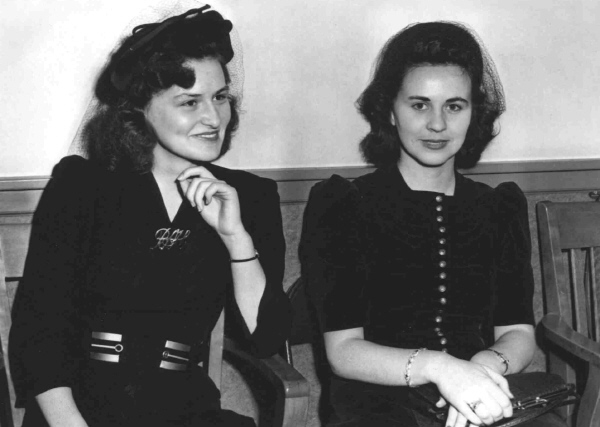 Barbara Hyde, left, and Jane Dyer, 1943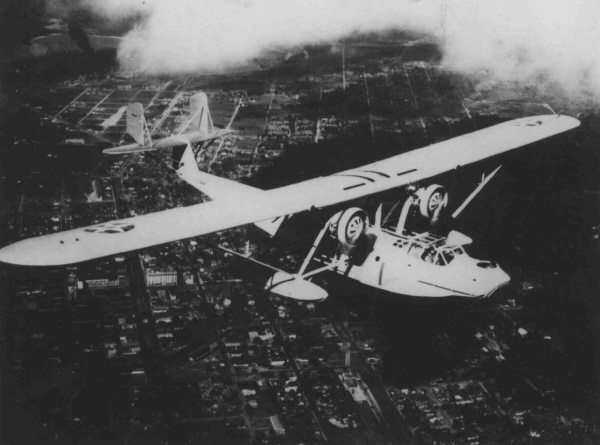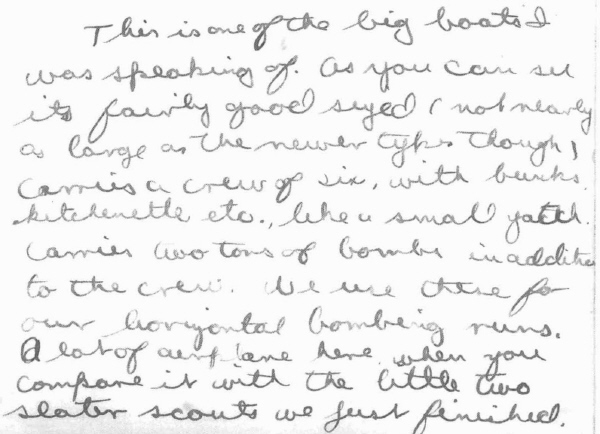 Picture of plane and note on back that Carl Fogg sent to Jane Dyer from Pensacola, Florida.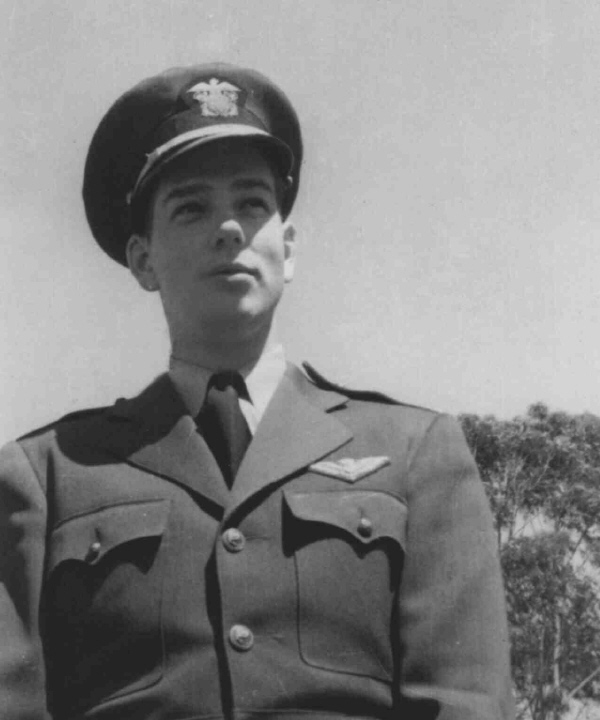 Carleton Fogg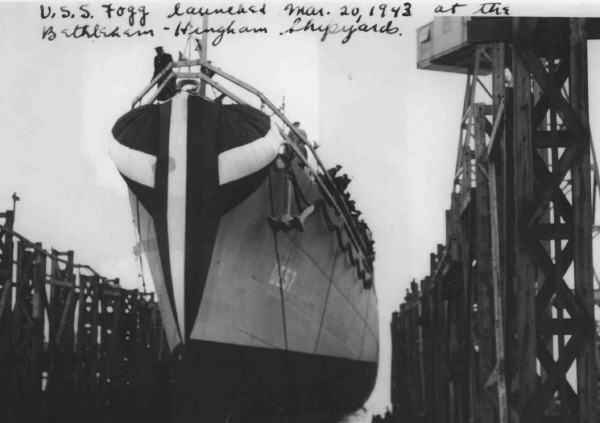 The USS Fogg, DE 57, launched on March 20, 1943.
Fore River Shipyard in Hingham, MA