The Spur Theater is gone now, but was located where the
red dot is, on Main Street.




Click Picture below to see
crowd, enlarged.


Courtesy LaVeta Historic Preservation Committee
and Kathy Kiernen Martin




Movie Passes were given to the kids who
would put the movie posters in windows
around town.

The Cabin owned by Julian and Doris Tracy,
home in the summer of 1958.


Don Dennis managed the Spur Theater in La Veta in the summer of 1958. (Click here: Spur Theater, to see the old Spur Theater and a 1950's crowd at the box office). He lived in a little cabin on the banks of the Cuchara River and often fished for his meals or ate at the local restaurant (possibly the Branding Iron or the Grand Cafe) where the kind proprietor learned he loved banana creme pie, and always had some available for him. The next summer, 1959, he worked for Charlie Masinton in his stores, living in the La Veta Hotel and eating with the Masinton family. He made so many friends and continued to go back up to La Veta to see the Masinton boys while he was in Pueblo college; later he visited them at their college in Boulder, the University of Colorado.

Don met Vern Warren (Class of 54) shortly after his arrival in La Veta in 1958. Vern was living in Pueblo and knew there was another room available in the house on Gaylord St. where he rented. Don moved in when Pueblo Junior College started after Labor Day, and they roomed together until Vern left to go to an aeronautical school in Tulsa, OK, early 1959. They flew together numerous times, and when in La Veta with Vern, Don would stay at the Warren's Motel.


Vern Warren, 1958


VERN WARREN: A former classmate of Vern Warren's wrote a couple of stories about him. Vern jumped from a second story window in the high school, to the bed of a pickup truck...... and didn't get hurt. Another time, he bet someone he could drink 10 glasses of water all at one sitting, and the prize was to be a big bottle of Pepsi. He drank the 10 glasses of water, and then drank the Pepsi he had won!


Don Dennis

La Veta holds very special memories and Don and Ann have gone back to visit several times.

This is where the restaurant was located, where there was always fresh banana creme pie for Don.


Photo courtesy of www.cucharavalley.com Steve Perkins
The Chuck Wagon in Cuchara, a favorite
place to go after work each night.
(See the history of the Chuck Wagon at bottom of this page
courtesy of the Huerfano World Journal newspaper).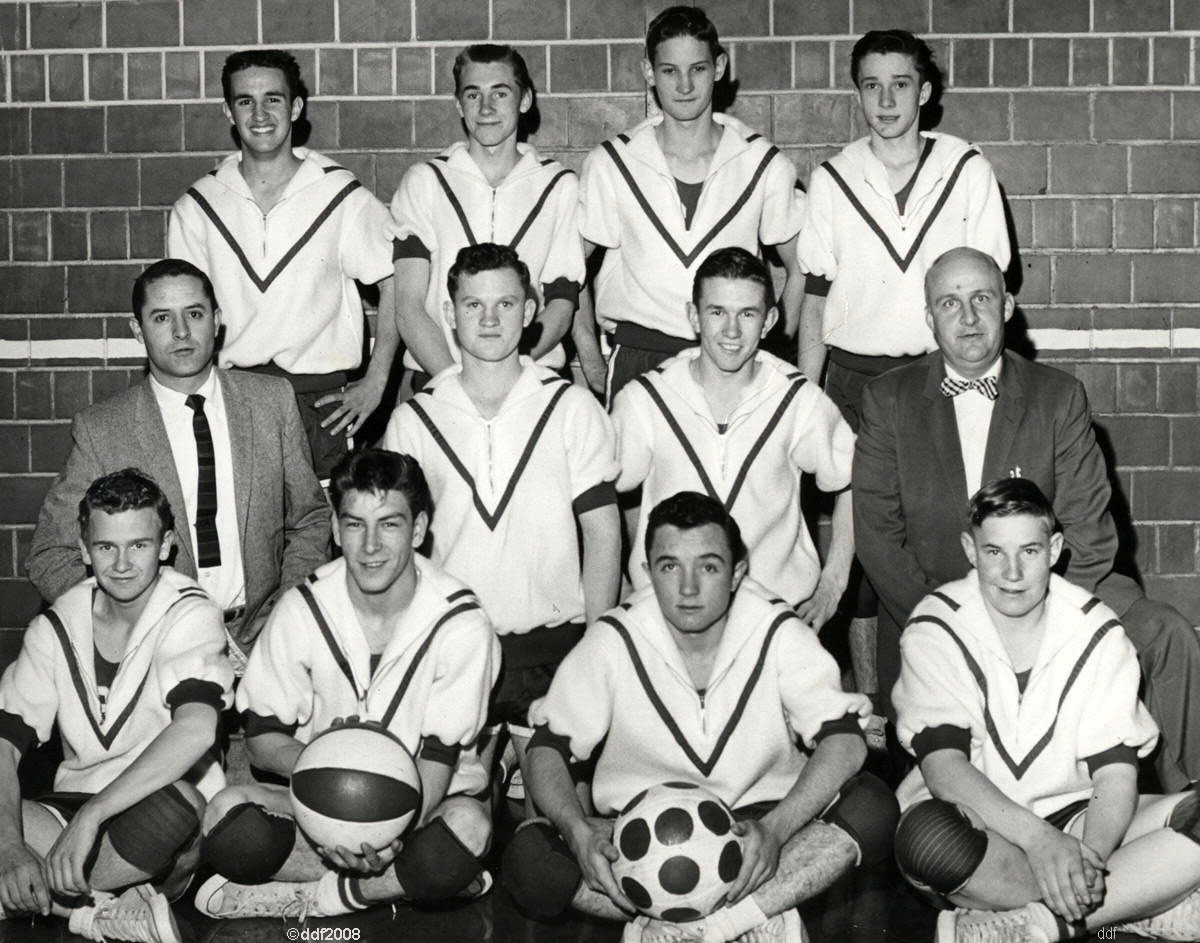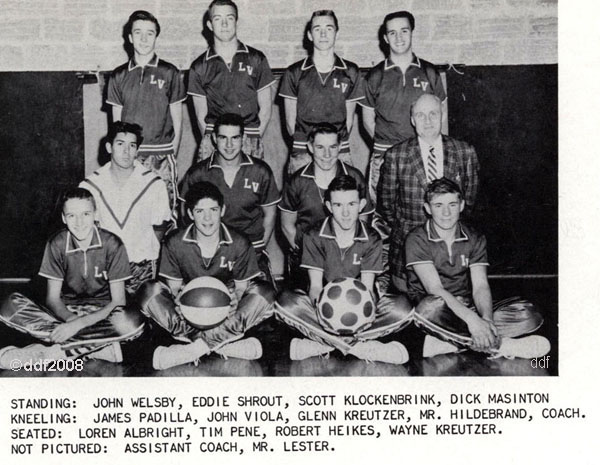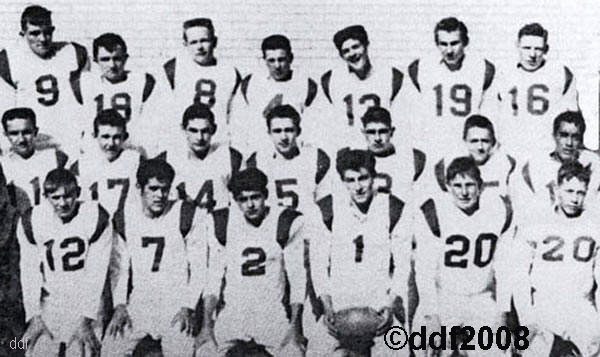 Front: Wayne Kreutzer, Burney Archuleta, Fred Sanchez, Dan Griego,
Glenn Kreutzer, Leo Sager.
Middle: Dick Masinton, Robert Heikes, Richard Pezze, John Welsby,
John Viola, Loren Albright, Moses Ward.
Back: Eddie Shrout, Walter Greeman, Dave Miller, John Robinson,
Tim Pene, Scott Klockenbrink, Ellis Weir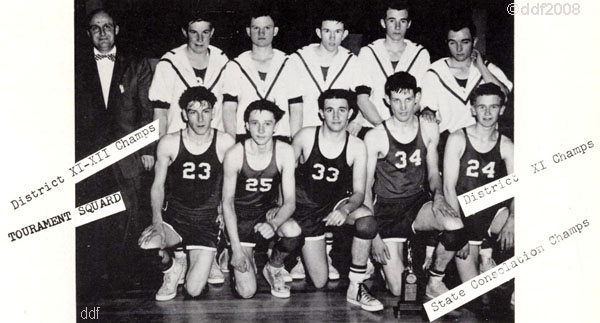 Back: Coach Hildebrand, Glenn Kreutzer, John Wagner, Robert Heikes,
Scott Klockenbrink, Walter Greeman
Front: Dan Griego, John Welsby, Dick Masinton, Lloyd Snedden, Jerry Nason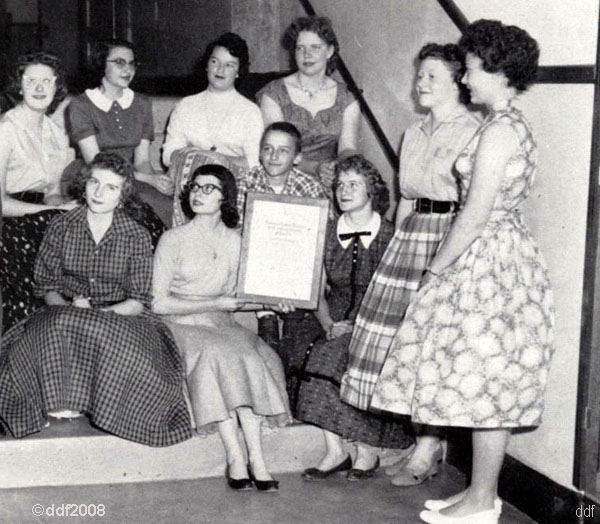 Back: Ann Walker, Marian Huffman, Virginia Galvan, Judy Geiser,
Front: Gladys Duzenack, Kay Wagner, Loren Albright, Virginia Shrout,
Evelyn Harryman, Margaret Clair.
Thirteen Seniors graduated in the Class of 1958. They were Paul Duzenack, Virginia Shrout, Jerry Nason, Kay Piner, Ann Walker, Dan Griego, La Vona Edmonds, Frank Andreatta, Walter Greeman, Kay Wagner, John Wagner, Gladys Duzenack and Lloyd Sneddon.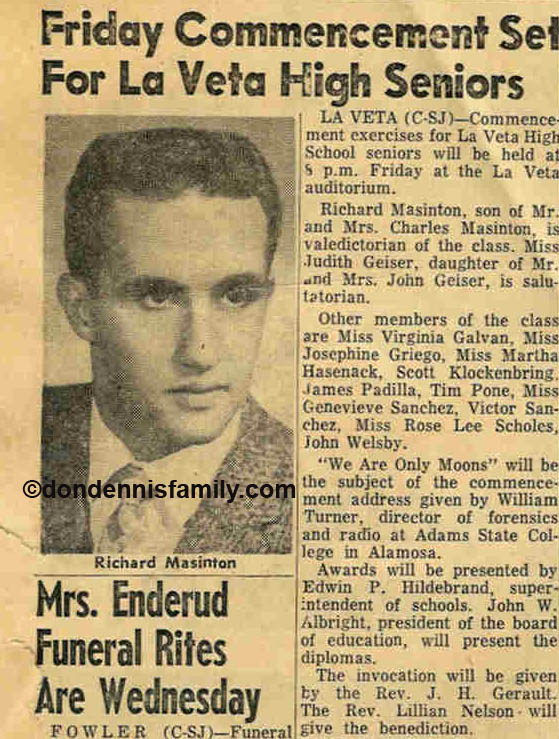 Dick Masinton and the Class of 1959
Virginia Galvan, Josephine Griego, Martha Hasenack,
Scott Klockenbrink, James Padilla, Tim Pene, Genevieve Sanchez,
Victor Sanchez, Rose Lee Scholes, John Welsby, Judith Ann Geiser.
The Class of 1960 included Margaret Clair, Tyrus Escalante, Loren Albright, Victoria Cruz, Bill Firm, Jerry Geiser, Curtis Goemmer, Evelyn Harryman, Robert Heikes, Marian Huffman, Richard Pezze, Eva Sanchez, Eddie Shrout, Dianne Underwood, Lupe Vera, John Viola, Moses Ward, Ellis Weir, and Harold Wilson.

La Veta Band
Top: Willa June Prator, Christine Quintana, Barbara Bay, Dick Masinton, Ann Walker, Carl Drum, Glen Bay, Kay Wagner, John Filer, John Beamer, Mr. Olsen (music teacher in tie), Curtis Geommer, Ronald Cruz.
Middle: Scott Klockenbrink, Fred Scholes, David Parks, Harold Wilson, Jerry Geiser, Denzel Perciful,
Lupe Vera, Fred Sanchez, Tyrus Escalante, Loren Albright.
Bottom: Janet Brewer, Jerry Nason, Evelyn Harryman, Judy Geiser, Loretta Duzenack, Vickie Cruz.


Front: Kathy Kiernan, John Beamer, Loretta Duzenack
Back: Karen Kmetz, Gloria Williams, Janet Brewer, Georgia Huffman, Glenna Walls,
Jim Carver, George Albright, Wayman Percifull


Back: Miss Ghiardi, Rose Lee Scholes, Clea Miller, Gladys Duzenack,
Ann Walker, Judy Geiser, Margaret Clair, Virginia Shrout,
Marian Huffman, Lupe Vera.
Front: Mary Griego, Helen Weir, Leslie Campbell, Freda Scholes,
Vonna Hector, Virginia Galvan, Josephine Griego, Vicky Cruz, Marie Galvan
Cheerleaders are Evelyn Harryman and Kay Wagner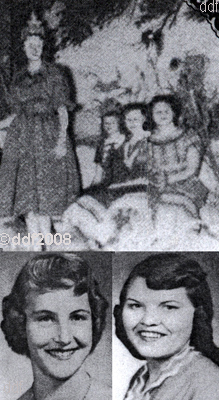 Top: Harvest Ball Queen, Ann Walker
Left: Homecoming Queen, Virginia Shrout
Right: Blanca Tournament Princess, Kay Piner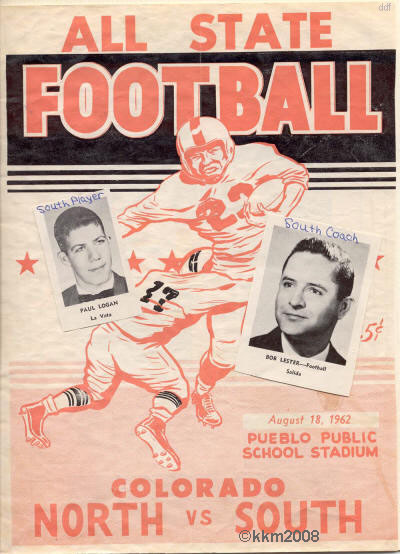 Kathy Martin picture -
Paul Logan, La Veta
Click to enlarge



click for: Spur Theater, La Veta, Colorado