COPYRIGHTED AND CAN NOT BE COPIED WITHOUT PERMISSION!
THE JOHN HILL FERGUSON SR. FAMILY
Mary Ann Ferguson Stewart
The following information on the Stewart family was generously shared by Charlene Mundy. She has done so much research on the John Hill Ferguson Sr family which is the line from which Mary Ann Ferguson Stewart comes. She has written a book which is with a publisher right now. The genealogy part is being published by the Illinois State Genealogy Society Journal this month. Ms Mundy has complete transcripts of both James and John's civil war journals which are a part of the book. June 2012

(Click to enlarge)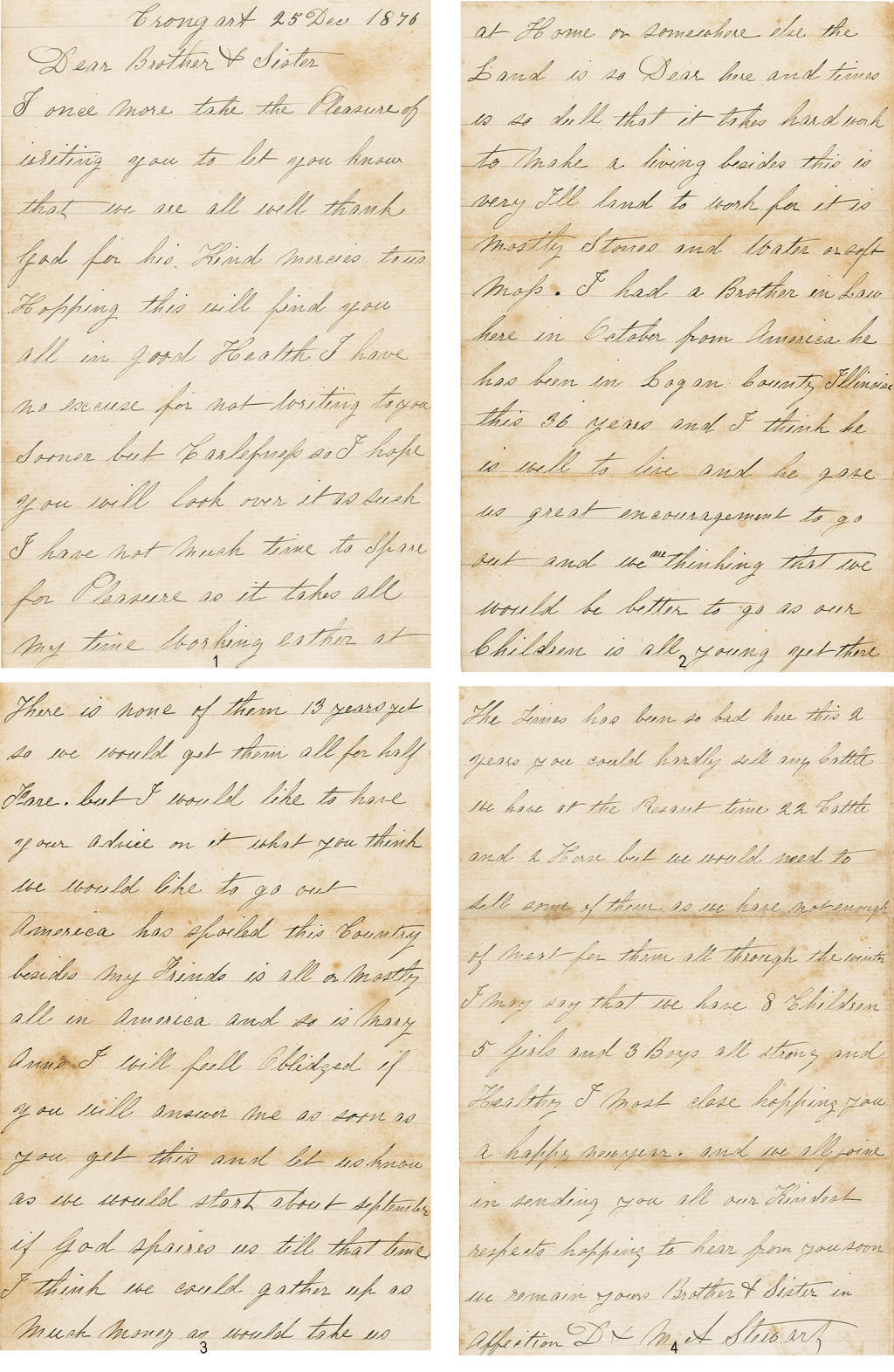 Letter written by David H. Stewart from Crongart, Ayrshire, Scotland
to his brother in law (wife Mary Ann's brother) John Ferguson Jr
in Crawford Co, IL at Christmas 1876 - asking advice on moving to America.


In this March 1876 letter father John Ferguson is 80 years old, living with Andrew
in Newton Stewart, Scotland.
He mentions Letitia & John Fleming's family living near Glasgow,
Mary Ann & David Stewart who lived in Ayrshire,
Andrew running his grocery store,
Thomas' new widow Eliza,
George and family in Illinois,
and James being a lay preacher
in the Methodist Episcopal church in Kansas.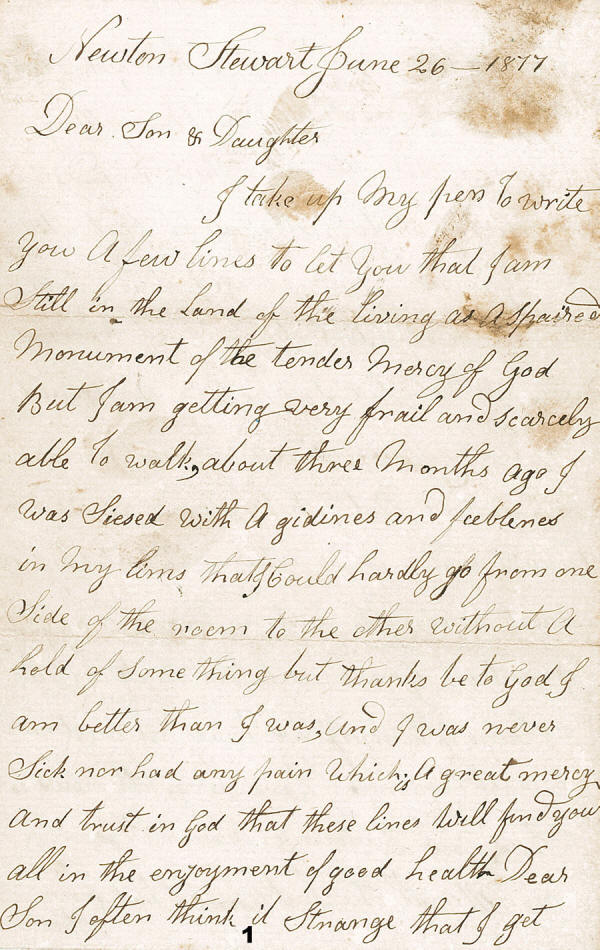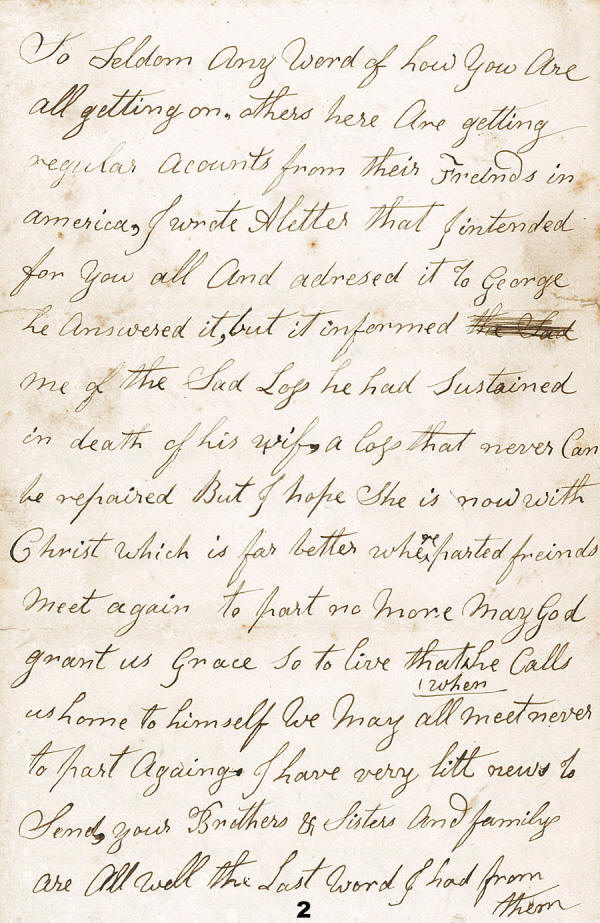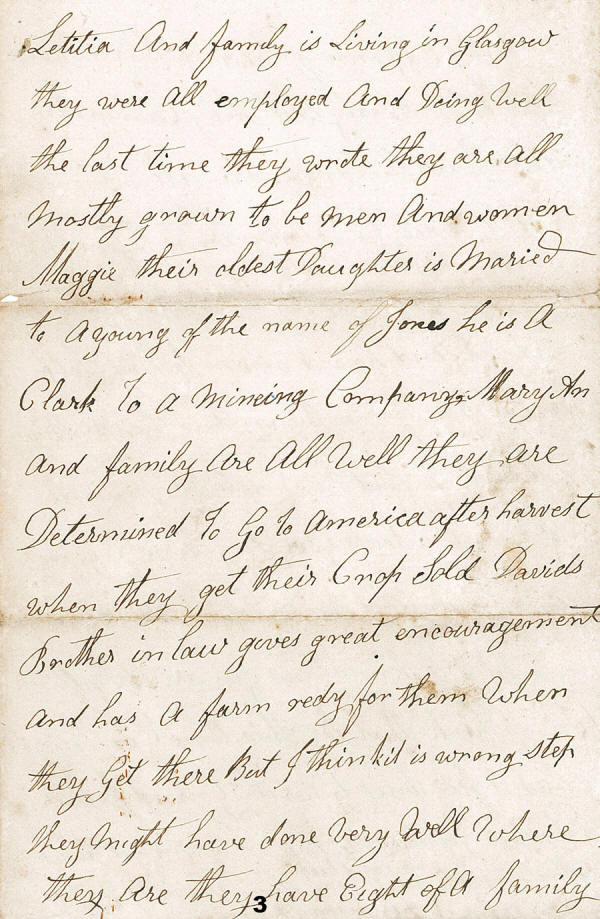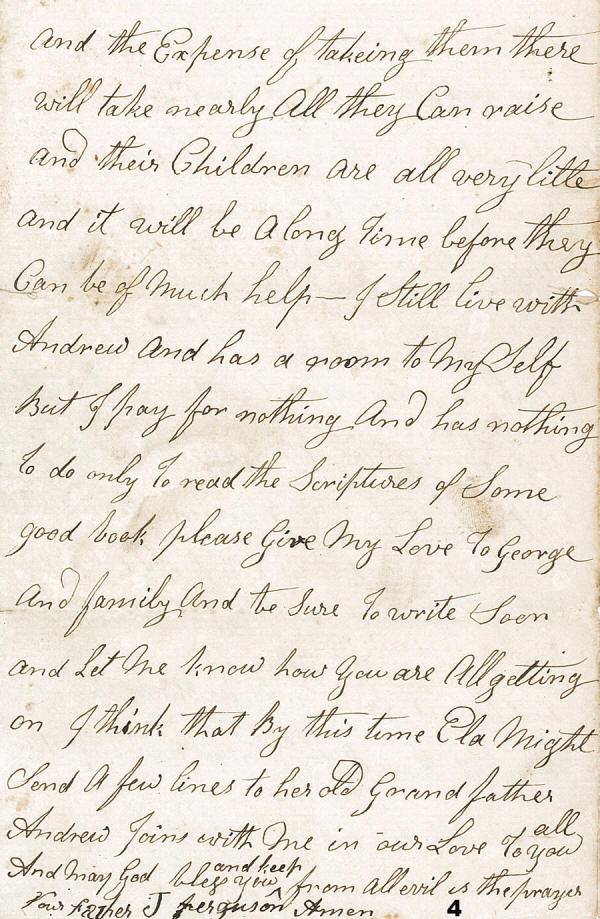 From John Ferguson in Newton Stewart, Scotland, to John Ferguson Jr
and his wife Jane Correll Rogers Ferguson, in Hutsonville, Crawford, IL, USA.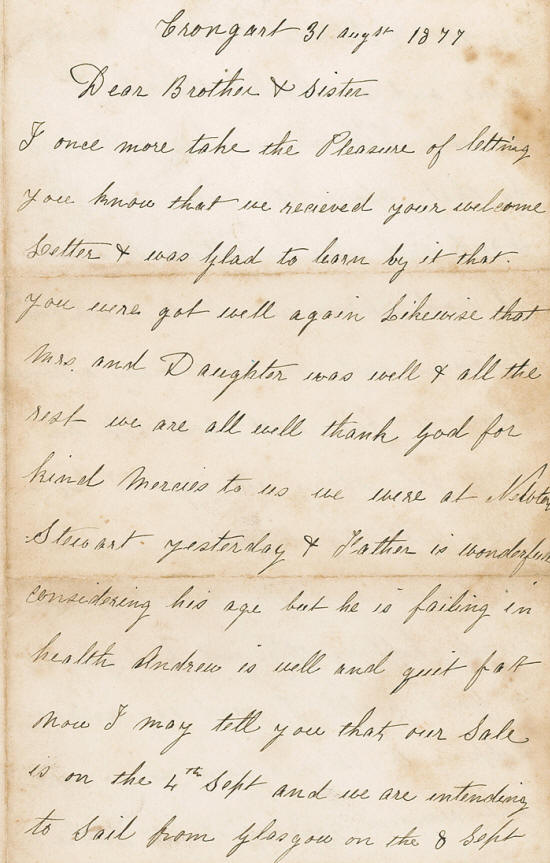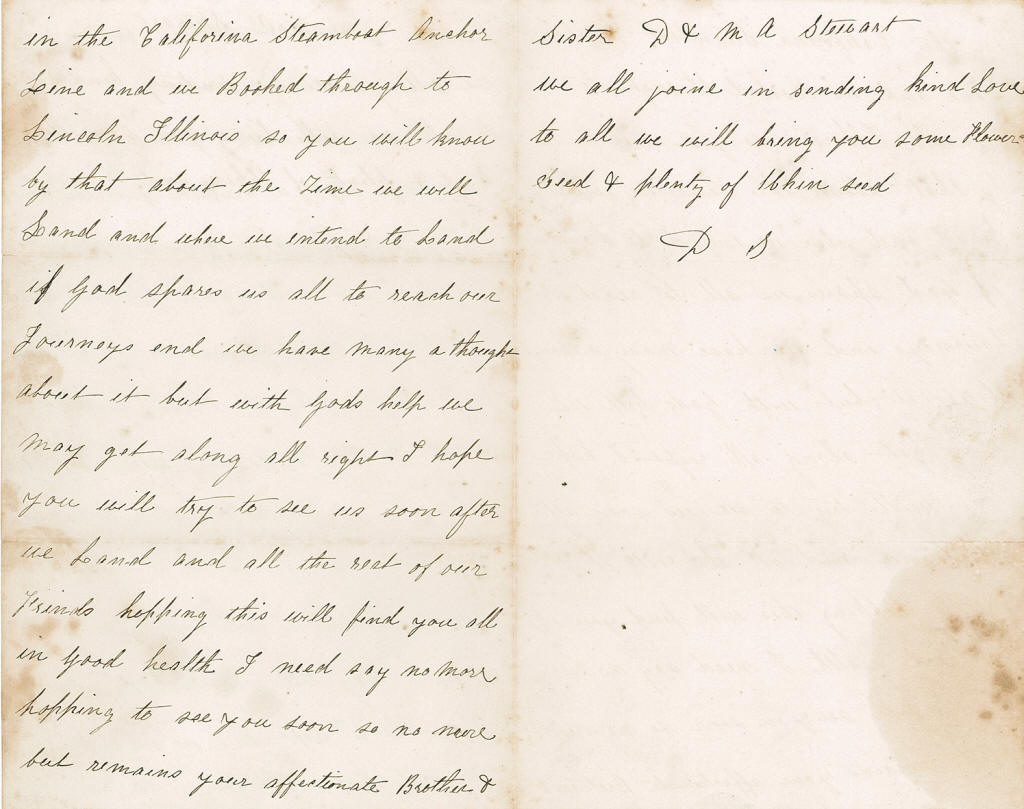 1877 Aug letter from David and Mary Ann Stewart in
Crongart, Ayrshire, Scotland to her brother John H Ferguson, Jr in Crawford, IL.
He tells of their planned departure from Scotland in Sept 1877.
Back to Contents for ANCESTORS
Dennis, Wright and Ferguson Family Pictures Page 1



Put Website in Subject Line
No individual, facebook page, pinterest or any other group, nor website, blog, or any other entity
has permission to post any intellectual property from dondennisfamily.com.
Email us for inquiry regarding publishing our material.




Put Website in Subject Line