Lewis T. "Cully" Miller
1901-1961
Lewis T. "Cully" Miller was the oldest son of Walter C. and Eliza Miller, Dupree, SD. He was married to Margaret Miller. His Children are Lewis (Lewie), Eliza (Liz), Margaret (Maggie), Robert (Bob), Gerald (Jerry), Jean and Donald (Donnie).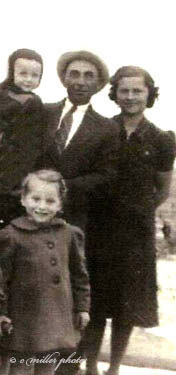 Cully holding Bob, Margaret
and Eliza (Liz).
Back: Grandpa Walter, Cully, Casey, Grandma Eliza, Fred, Margaret. Front: Lewie, Marlene, Maggie, Eliza, Bob, Jerry, Ann.

(click to enlarge thumbnails)
Eunice, Fred and
Cully, sitting

Eliza with kids,
inlaws and grandkids


Ginny, Dawn, Lewie,
Lorna and
Adella, Cousins

Eliza and Walter with
6 grown kids.
Fred, Iny,
Donald, Cully,
Casey and Verna.


Cully and Fred

Eliza, Walter and
entire growing family

Fred and Cully.

10 "Miller" cousins...



Family... look at
that wind!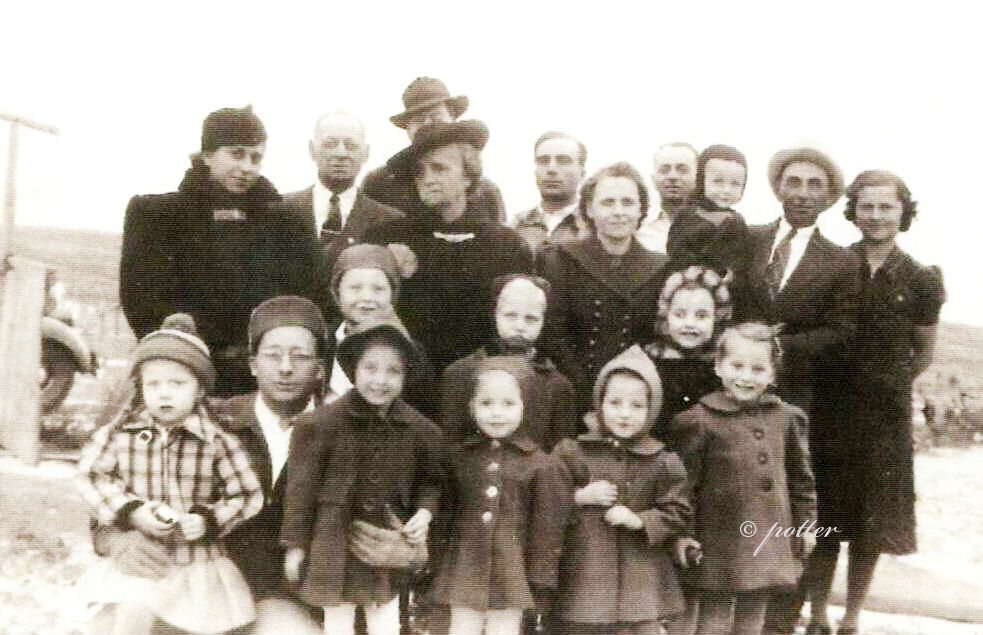 Iny, Grandpa, Art F, Grandma, Casey, Verna, Fred, Cully holding Bob, Margaret.
kids behind: Lewie, Mary and Dawn
front: Marlene, Donald, Ginny, Lorna, Maggie, Eliza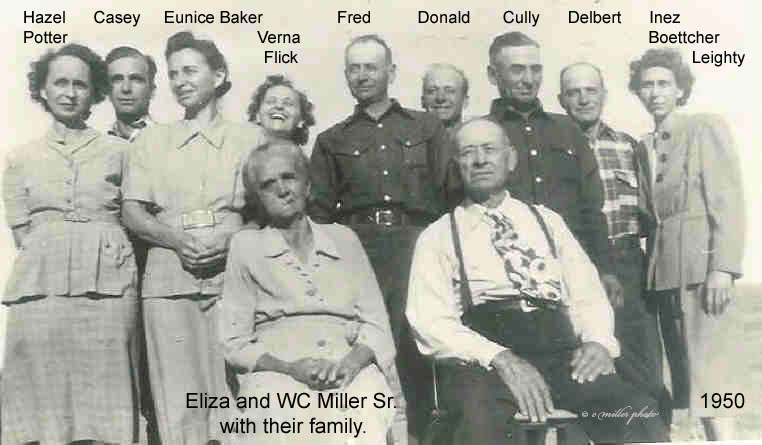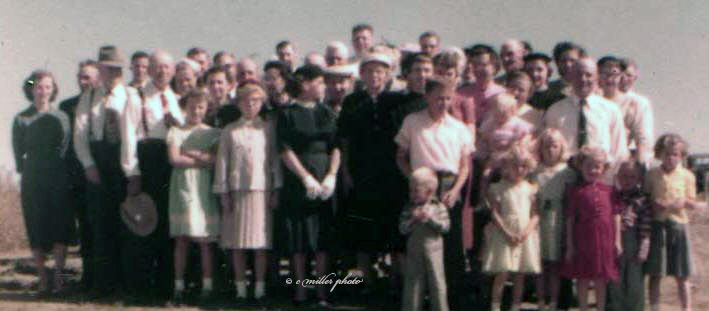 1957 Family Gathering for Grandma Eliza's Funeral.

Clint and Jean at the famly
reuinion with younger relatives.

Bob Miller, Casey Miller at the
Goldpanner park, Fairbanks


Jerry Miller... an
incredible artist.
Carved bones and sketched...
made jewelry and painted.


front: Maggie, Jean, Liz
and Donna.
Rear: Susie, Adella, Willard,
Marlene, Nancy and Bob


Family and Friends gathering
for Casey and Gen's 50th
Anniversary. 1986


Bob Miller, left...with Casey,
Karen, Steve Dennis;
Steve Kuiken, Todd Dennis,
Sheri Kuiken, in Fairbanks 1976.


Donnie Miller is such
an incredible musician!
Don and Ann have driven
to several towns to hear him!


Family reunion at Sturgis...
Jean Farlee makes sure everyone
gets together yearly!

Faye (Lyle's daughter),
Leta (Liz's daughter),
Kathy, Calvin Baker's wife

Maggie with cousin
Willard Potter and wife
Marion

Clint at Casey's
funeral.
Margaret Miller
from
"History of the Prairie"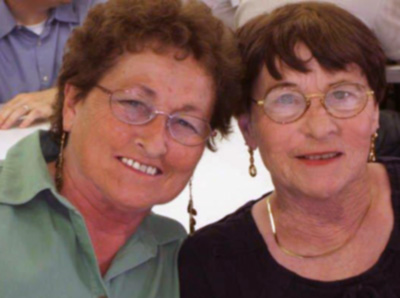 Liz and Maggie, May 09
Cully Miller
No individual, facebook page, pinterest or any other group, nor website, blog, or any other entity
has permission to post any intellectual property from dondennisfamily.com.
Email us for inquiry regarding publishing our material.




Put Website in Subject Line