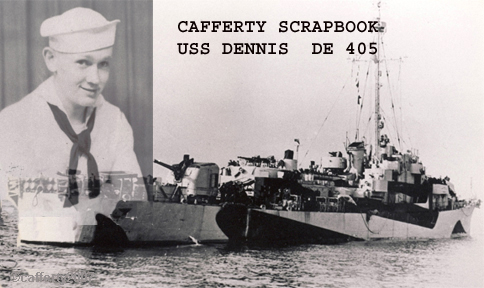 PICTURES FROM THE USS DENNIS (DE 405) DURING
EDWARD CAFFERTY'S SERVICE ABOARD, 1944-1946
Page 12
Edward Cafferty has given us a rare pictoral history of service on a ship in the Pacific during WWII.

We are so thankful he kept his diary and such a meticulous scrapbook for 60 plus years, and are grateful that his wife, Mary Cafferty, chose to share them with all of us after his death. May we never forget the sacrifice these brave men made so that we can live in freedom. God bless them all, and their families!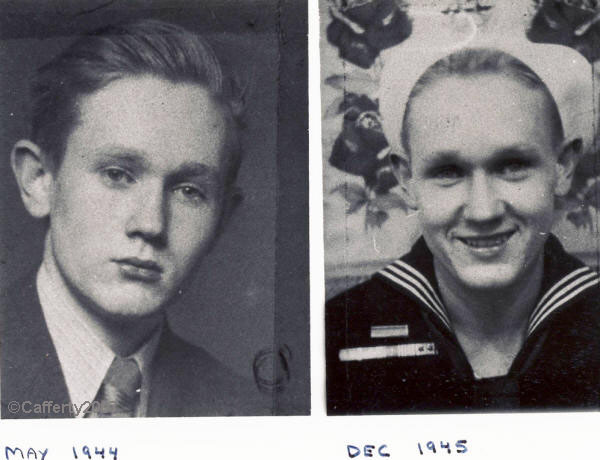 475
Edward Cafferty, May 1944 and December 1945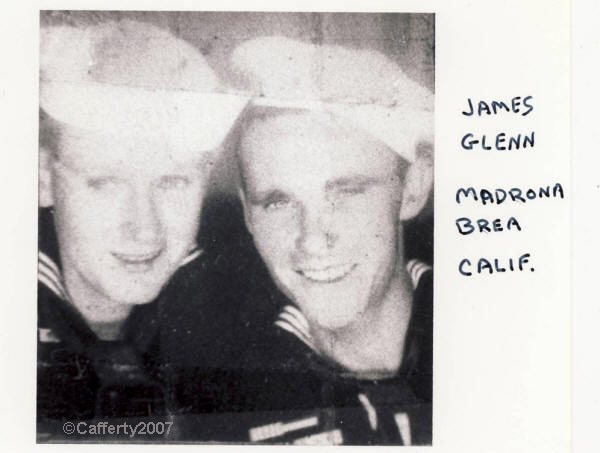 476
Edward Cafferty on the left.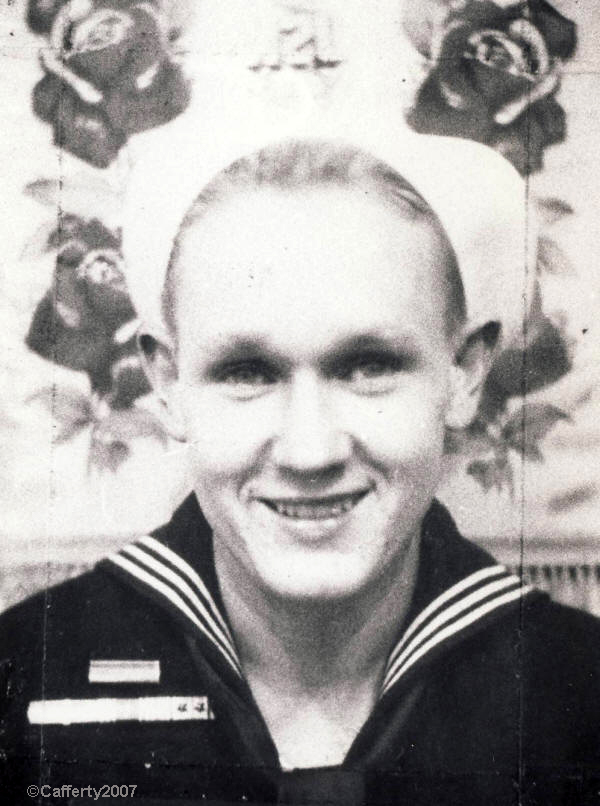 477
Edward Cafferty

478
Edward Cafferty, Center
Scanned by Jeff Von Holten, JeffVH@aol.com
Edited by Ann Dennis
No individual, facebook page, pinterest or any other group, nor website, blog, or any other entity
has permission to post any intellectual property from dondennisfamily.com.
Email us for inquiry regarding publishing our material.




Put Website in Subject Line