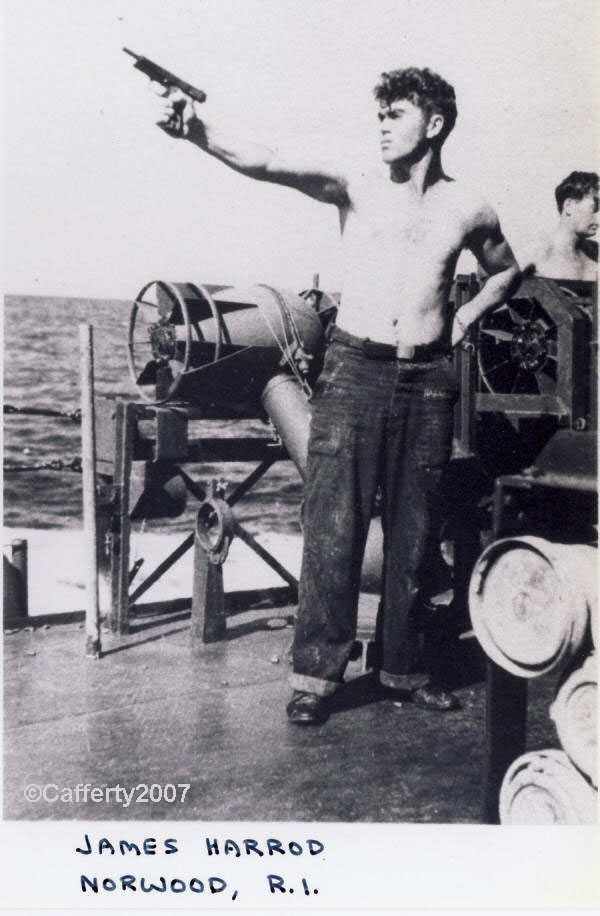 #65 James Harrod, Norwood, RI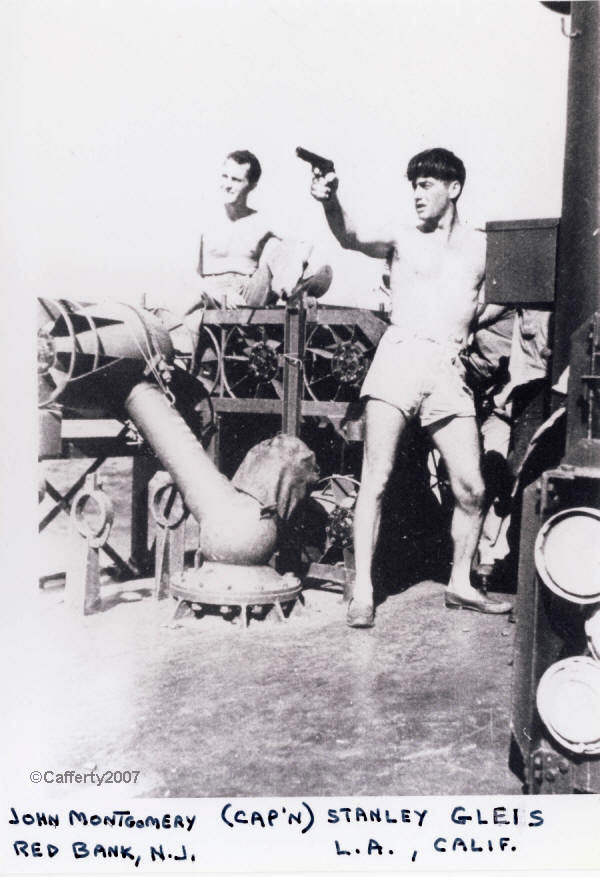 #66
John Montgomery, Red Bank, NJ and Capt. Stanley Gleis, LA, CA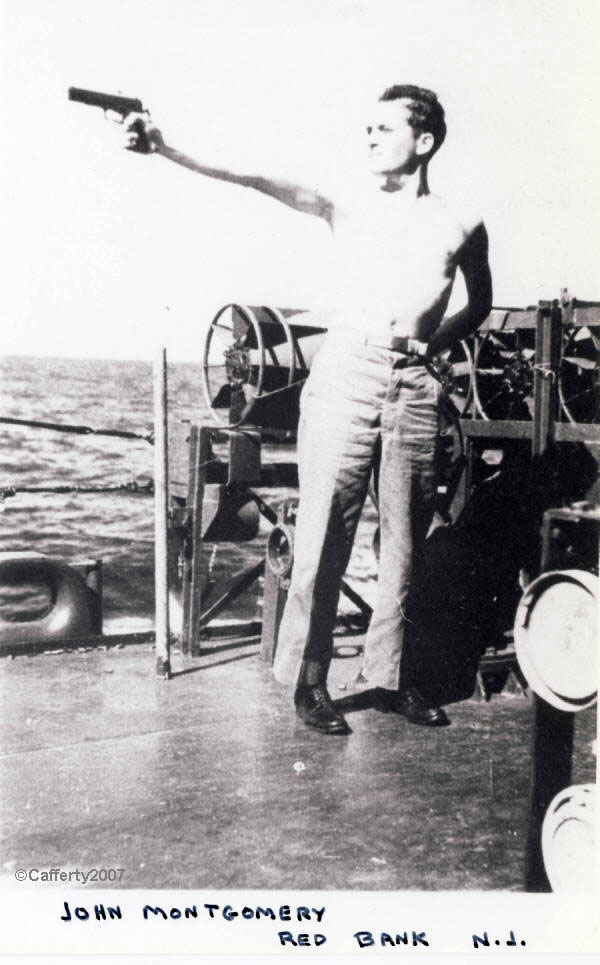 #67 John Montgomery, Red Bank, NJ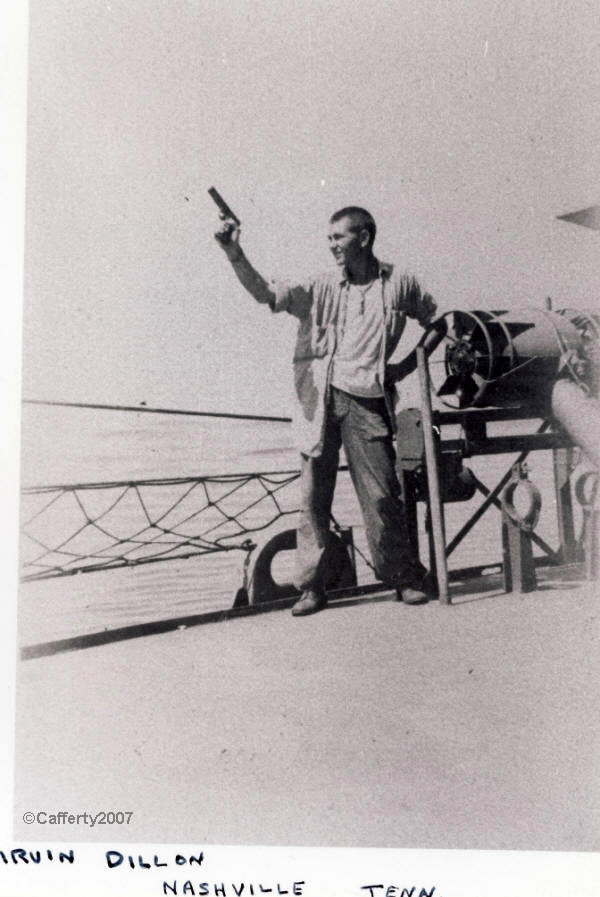 #68 Irvin Dillon, Nashville, TN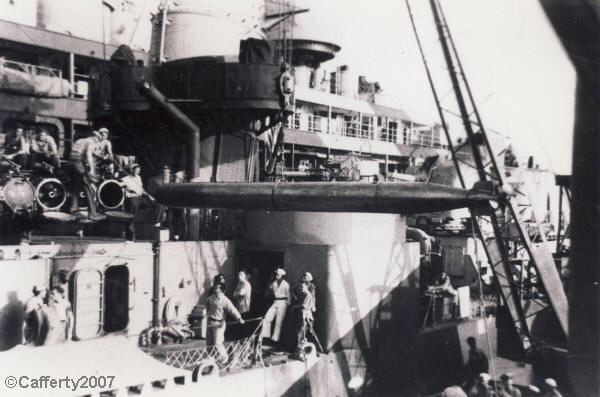 #69

#70 Loading the torpedo tubes.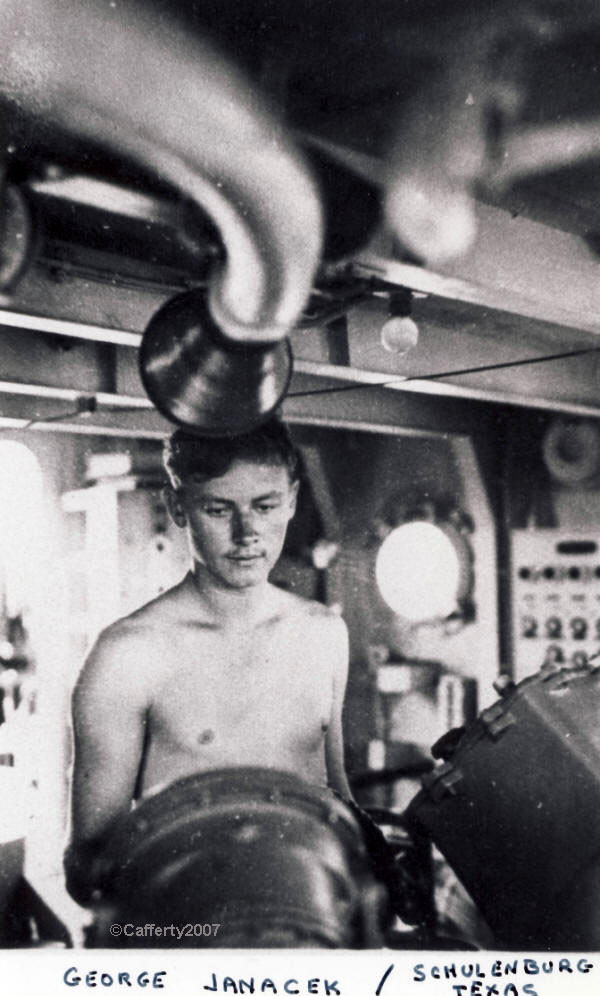 #71 George Janacek, Schulenburg, TX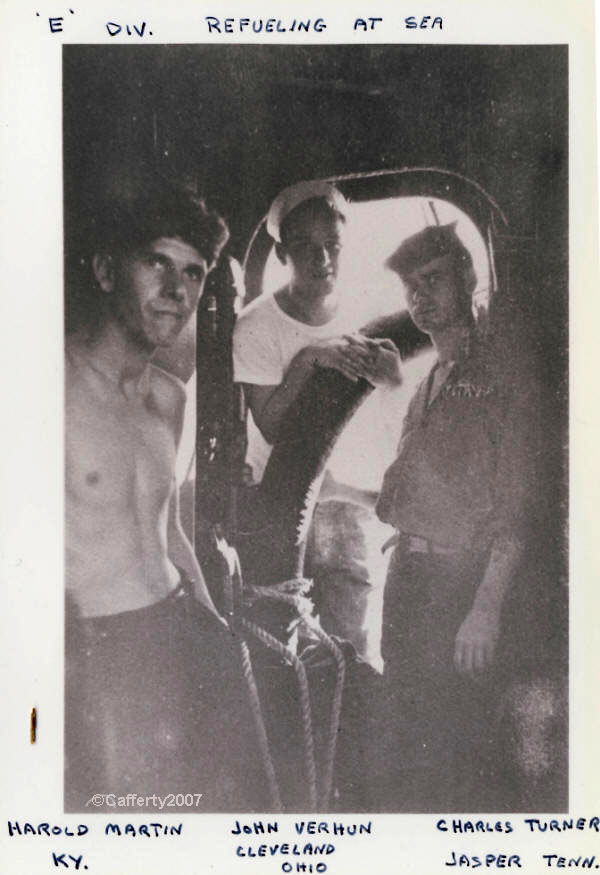 #72 Harold Martin, KY; John Verhun, Cleveland, OH;
Charles Turner, Jasper, TN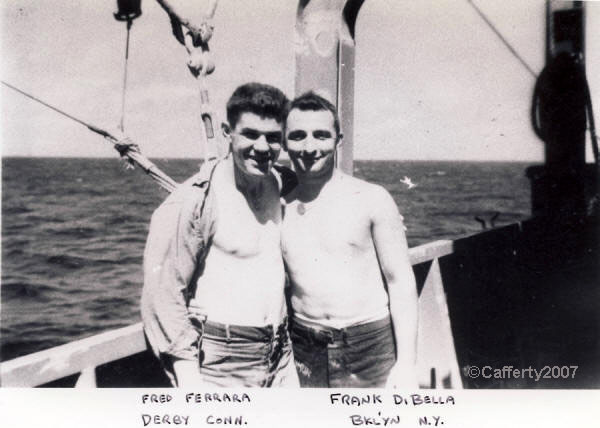 #73 Fred Ferrara, Derby, CT; Frank DiBella, Brooklyn, NY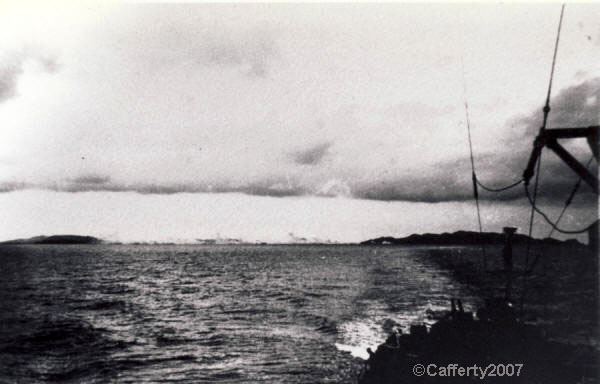 #74 A storm brewing!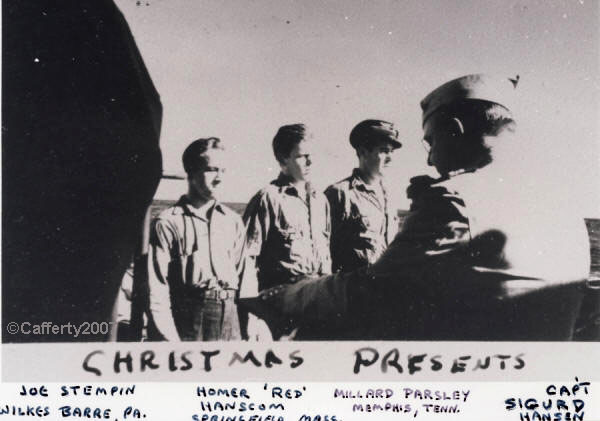 #75
Joe Stempin, Wilkes Barre, PA; Homer 'Red' Hanscom, Springfield, MA;
Millard Parsley, Memphis, TN; Captain Sigurd Hansen........Christmas Presents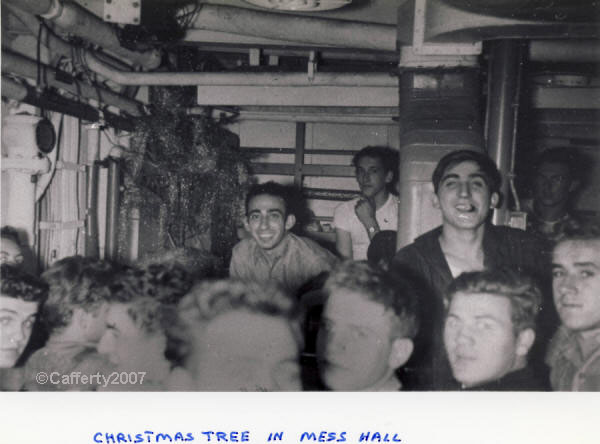 #76
Christmas on the USS Dennis
Dominick Turso, back center, in grey shirt with a big smile.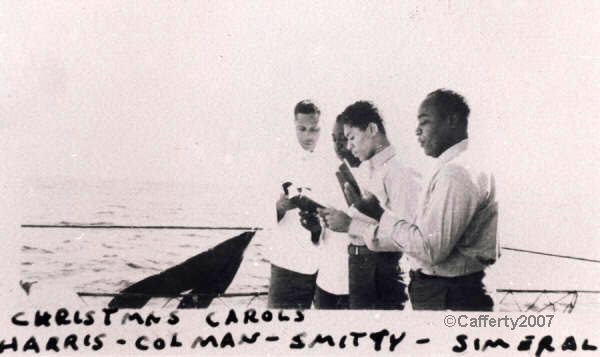 #77 Harris, Colman, Smitty, Simeral; Singing Christmas Carols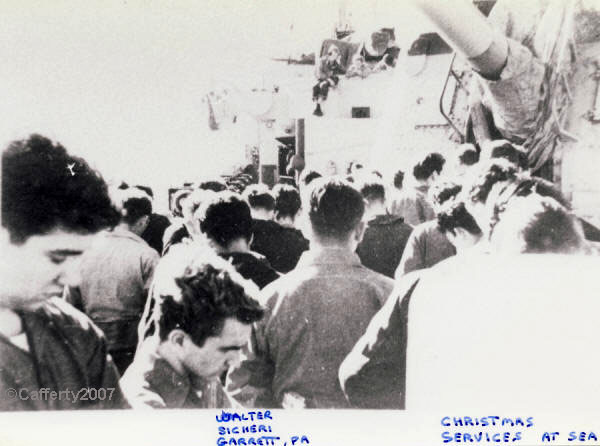 #78
Walter Sicheri, Garrett, PA
Christmas Services at sea on the USS Dennis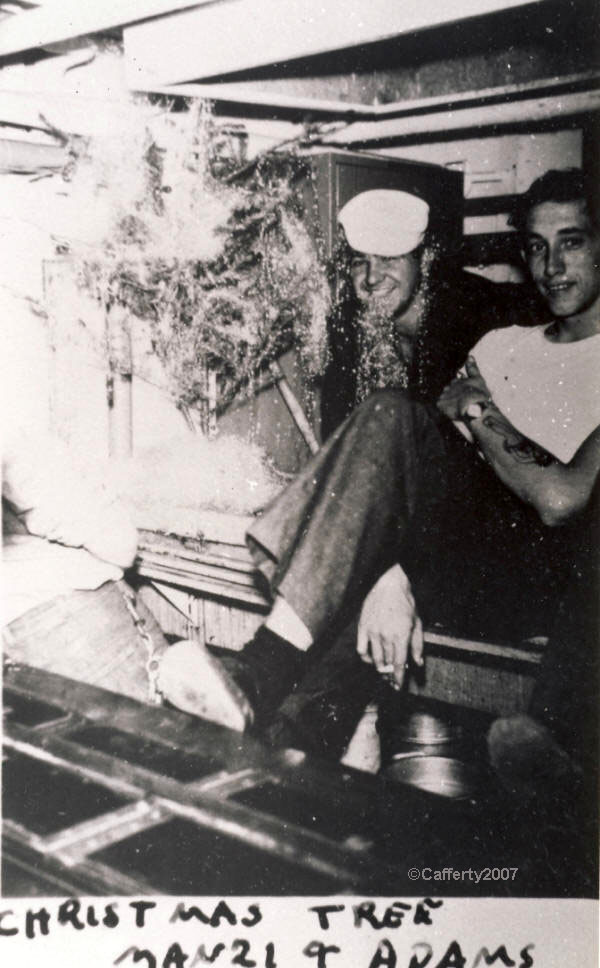 #79
Manzi and Adams; Christmas Tree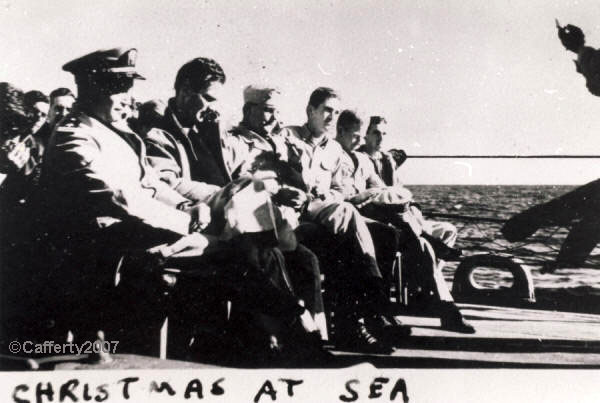 #80
Christmas at Sea

#81
In the picture above you can see a rather tattered flag, center left.
Both the flag and the USS Dennis crew saw rough duty and both proudly faced Japanese Admiral Kurita's
Center Force in the Battle Off Samar in the Battle of Leyte Gulf. This flag and the proud crew beneath it, came home.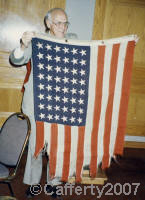 #82