RM3c Otis Dennis was killed in action February 1, 1942 when, SBD Dauntless dive bomber 6-S-11, piloted by LT(jg) Carleton "Misty" Fogg was shot down during the Scouting Six strike from the USS Enterprise on Kwajalein Atoll in the Marshall Islands .
New Pictures, Letters, Certificates Shared by Kurt Stauffer
December 2012
PAGE 2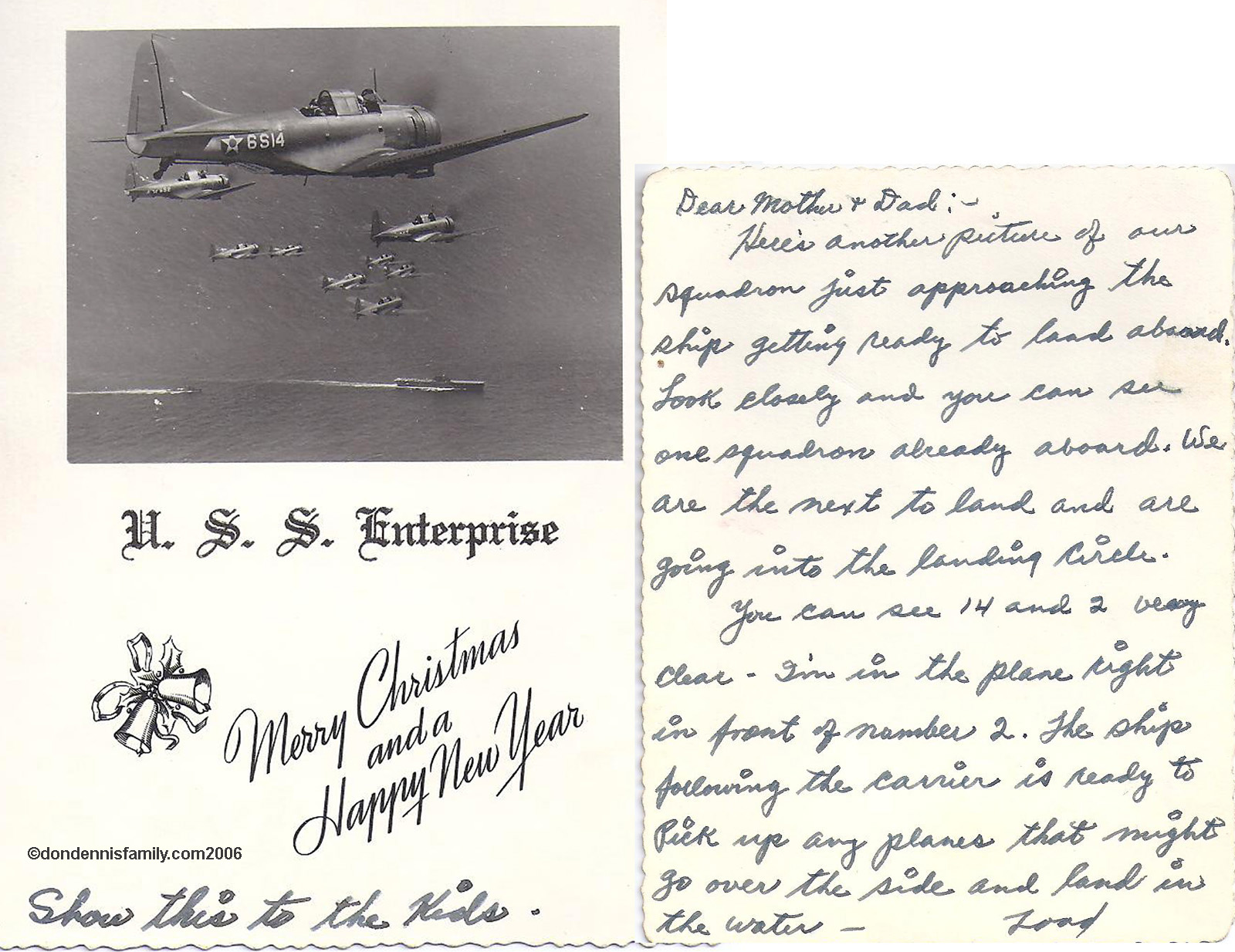 Otis' nickname with his family, was "Toad" and he signs that, "Bud" or "Son".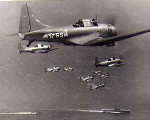 Click thumbnail to greatly enlarge and see details.
Otis Lee Dennis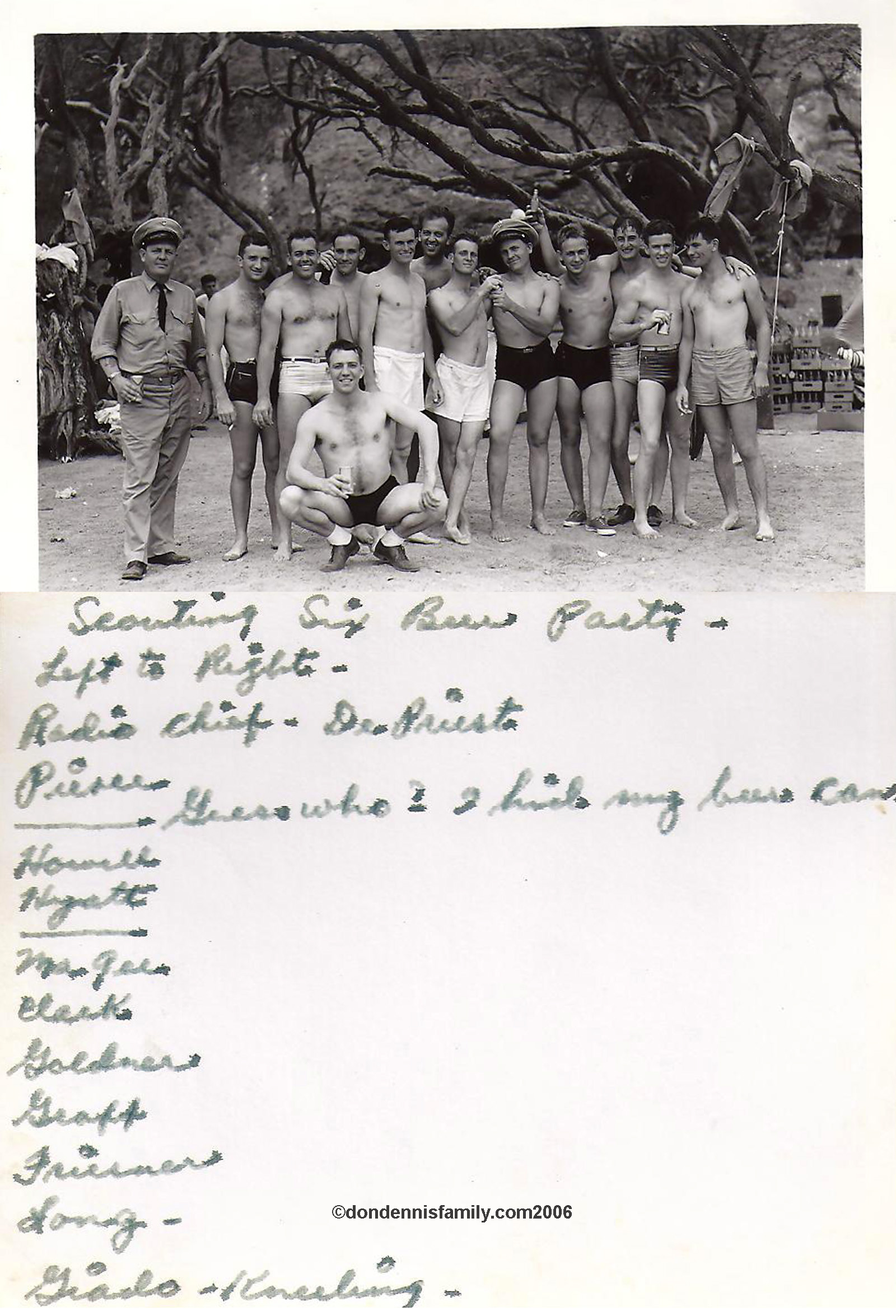 Radio chief DePriest, Pierce, Dennis, Howell, Hyatt, Unknown,
McGee, Clark, Goldner, Graft, Frierner, Long, Giado (Kneeling)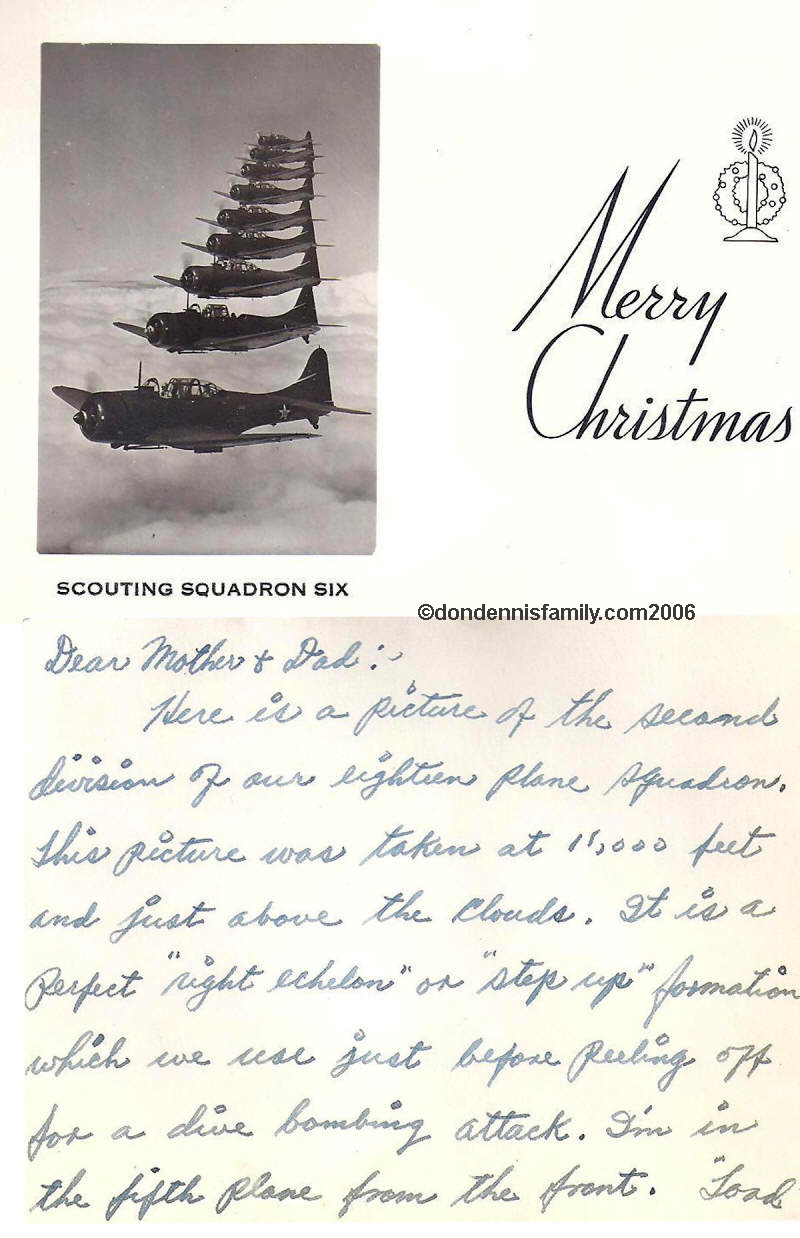 Scouting Squadron Six, second division, 11,000 feet. "Right Echelon" or "Step Up" formation.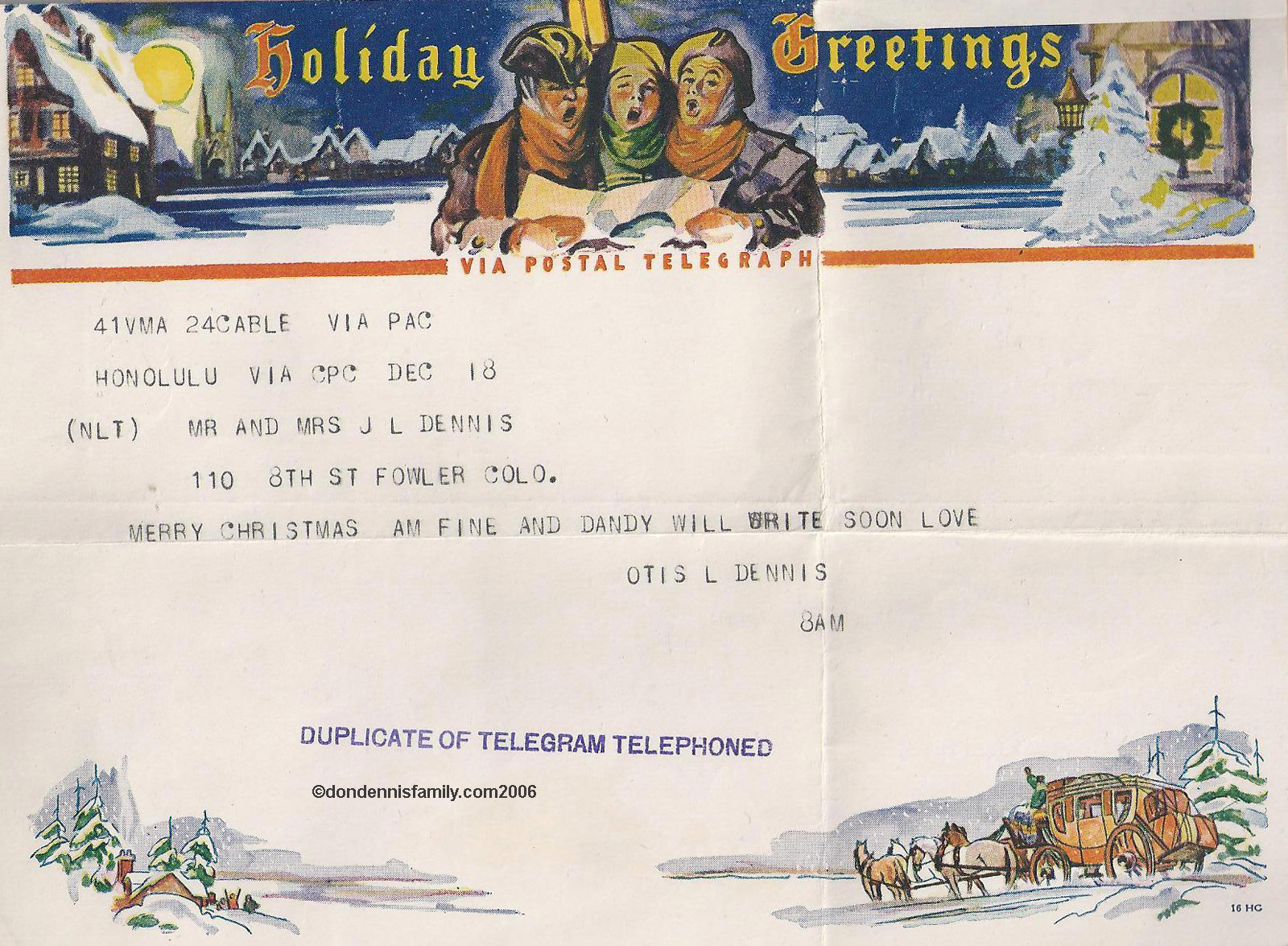 December 18, 1941, 11 days after Pearl Harbor attacks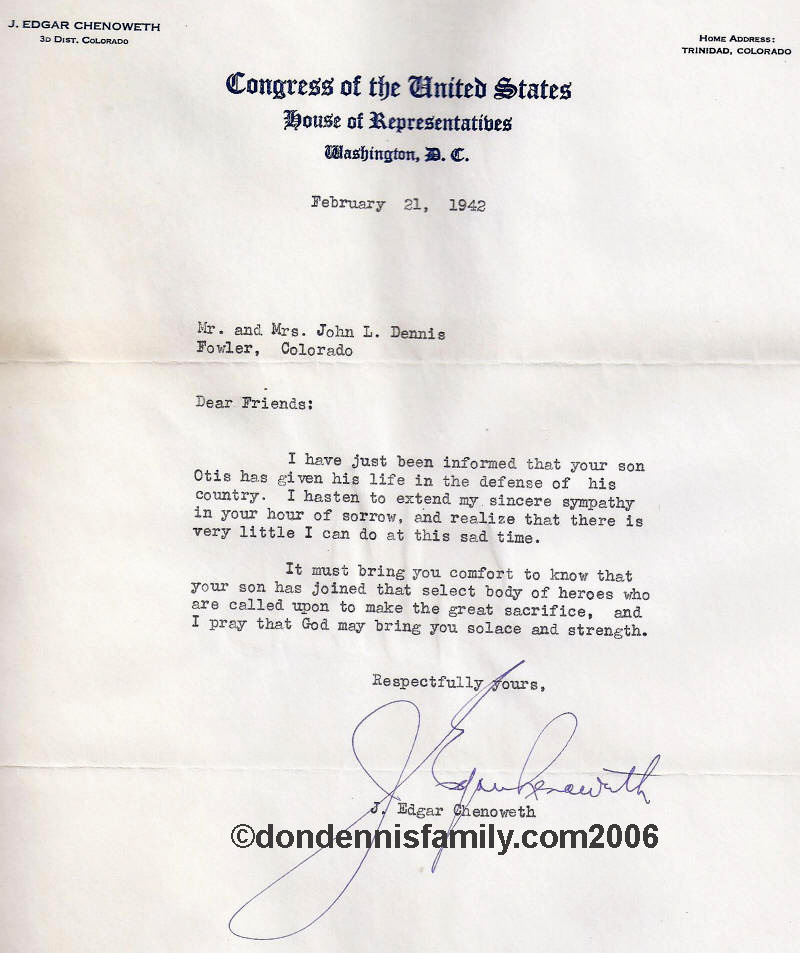 Otis Dennis was killed February 1, 1942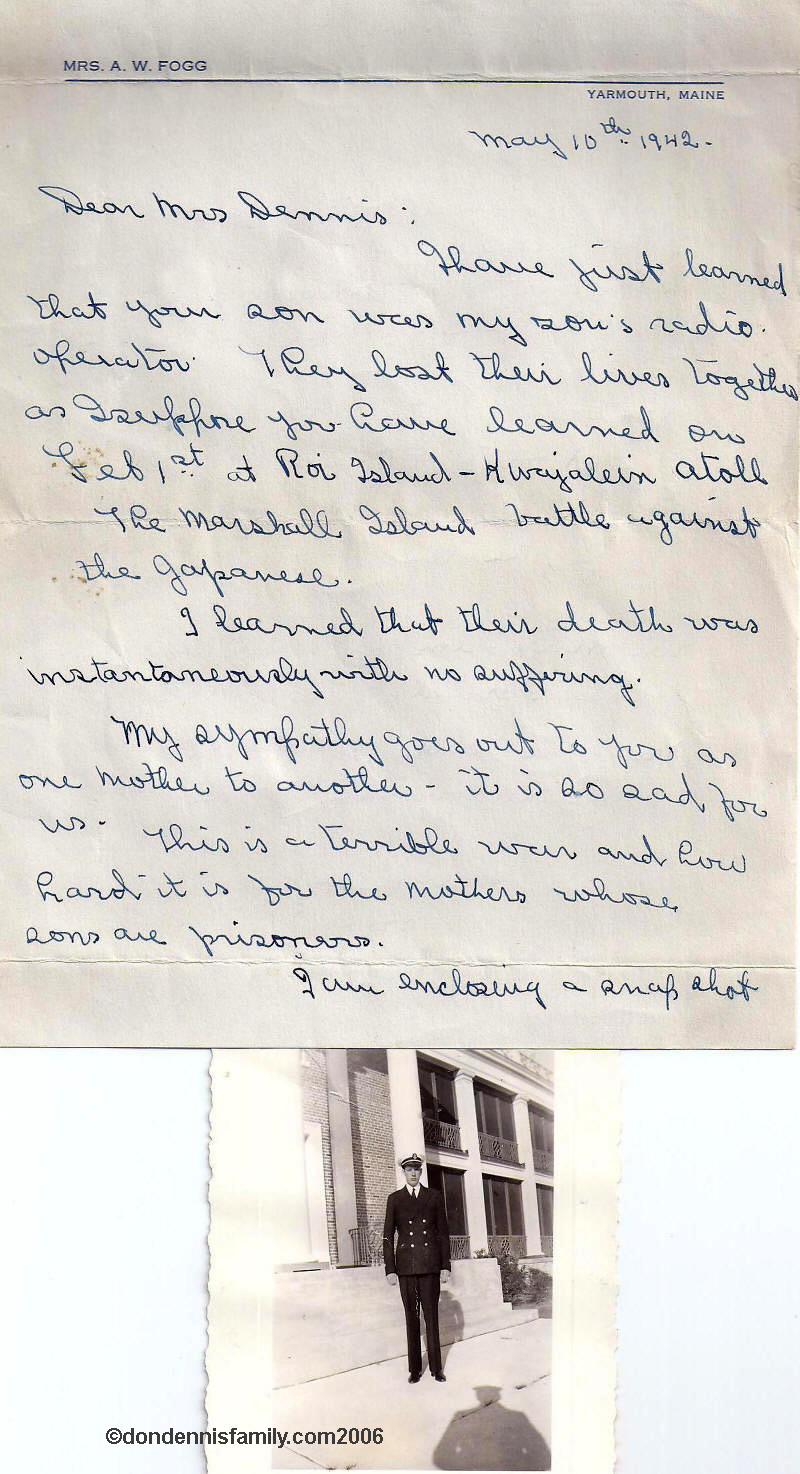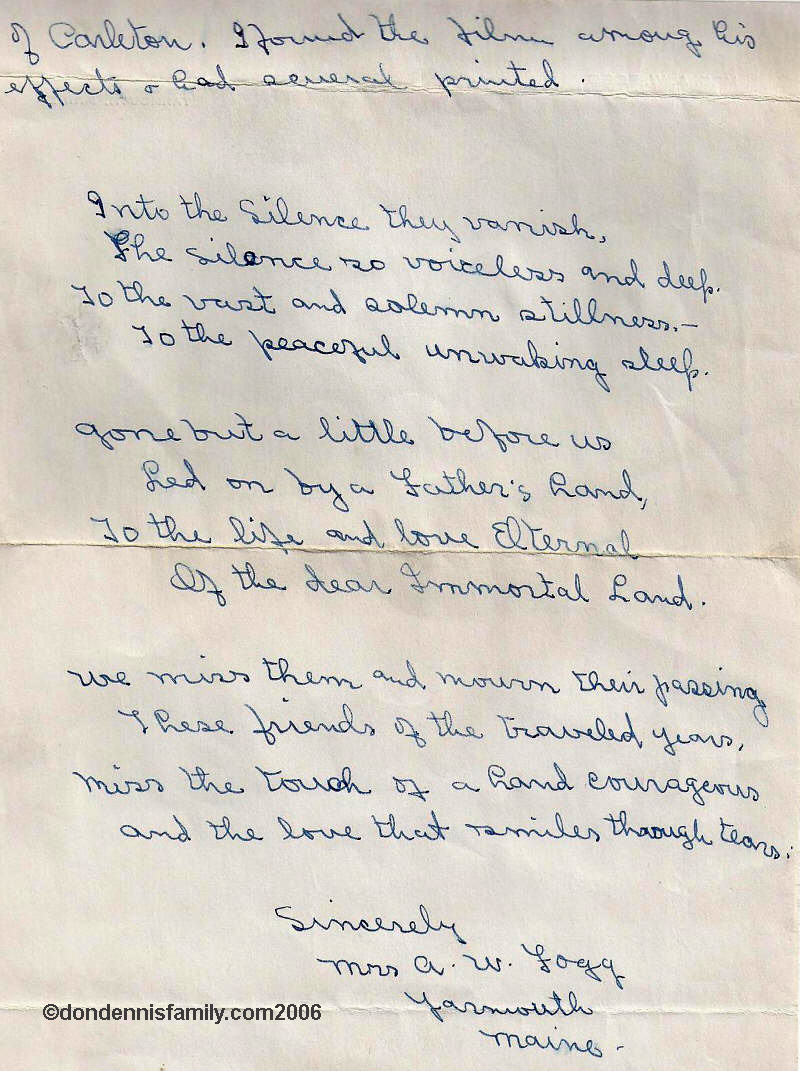 Correspondence between the mothers of the pilot, Carleton Fogg, and gunner Otis Dennis.