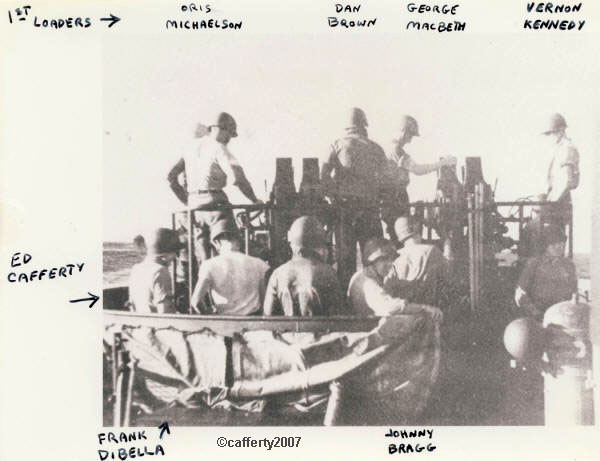 225
1st Loaders, Oris Michaelson, Dan Brown, George MacBeth, Vernon Kennedy, Ed Cafferty,
Frank DiBella, Johnny Bragg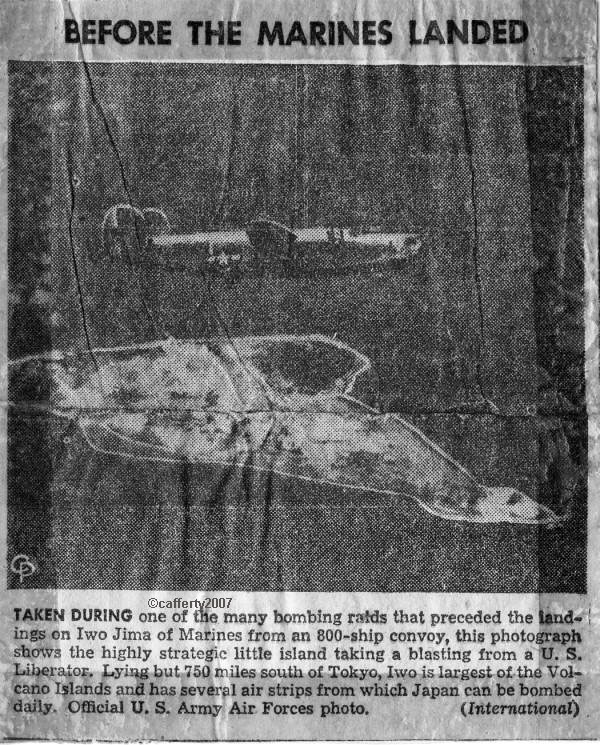 226
Taken during one of the many bombing raids that preceded the landings on Iwo Jima of Marines from an
800-ship convoy, this photograph shows the highly strategic little island taking a blasting from a U.S. Liberator.
Lying but 750 miles south of Tokyo, Iwo is largest of the Volcano Islands and has several air strips from
which Japan can be bombed daily. Official U.S. Army Air Forces photo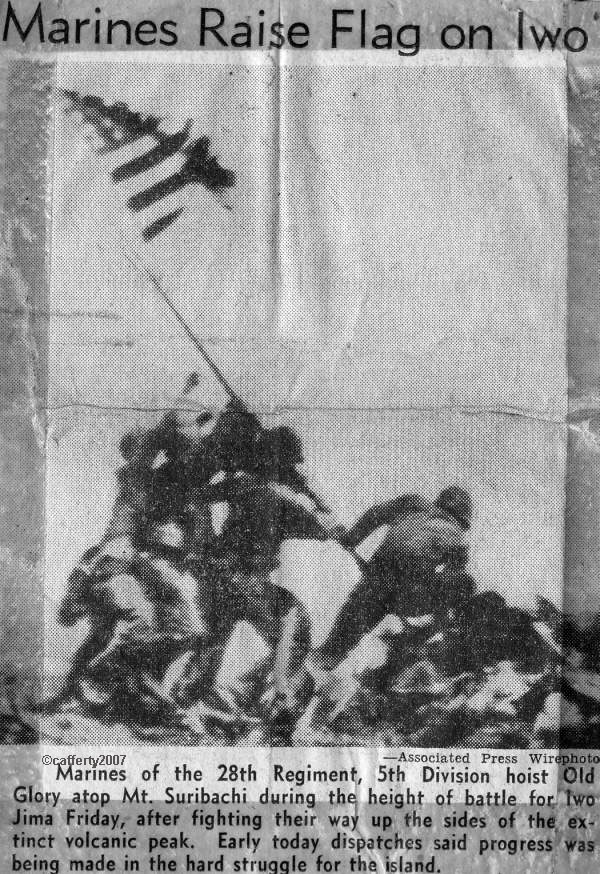 227
Marines raise flag at Iwo.
Marines of the 28th Regiment, 5th Division hoist Old Glory atop Mt. Suribachi during the height of
battle for Iwo Jima Friday, after fighting their way up the sides of the extinct volcanic peak. Early today
dispatches said progress was being made in the hard struggle for the island.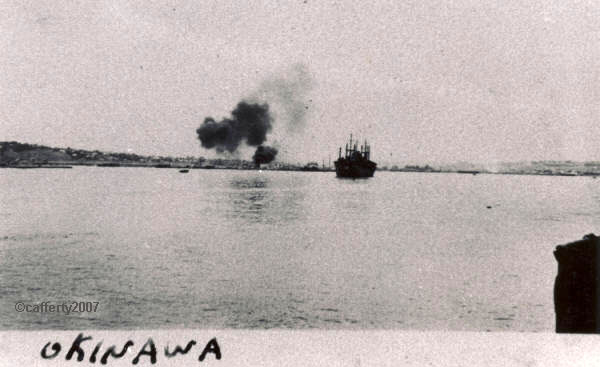 228
Okinawa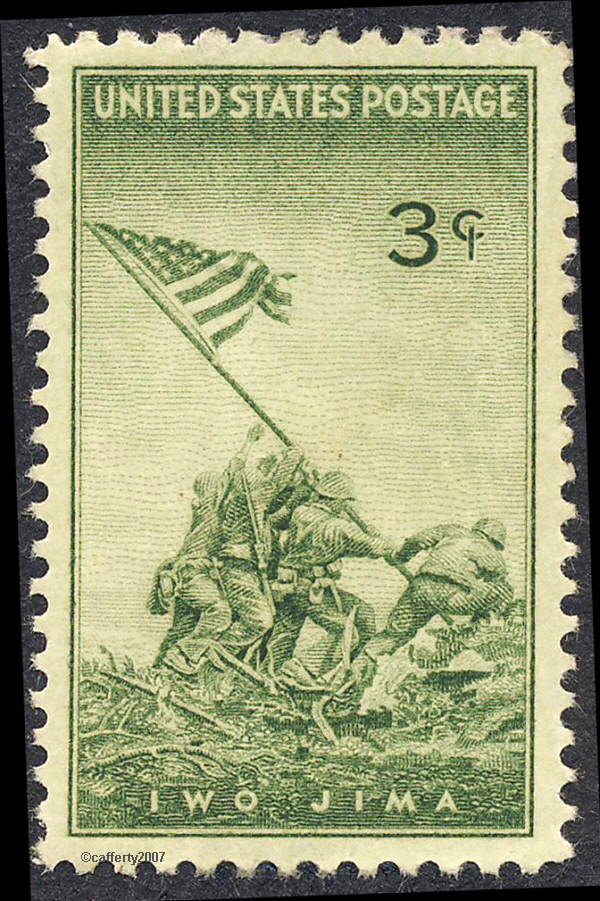 229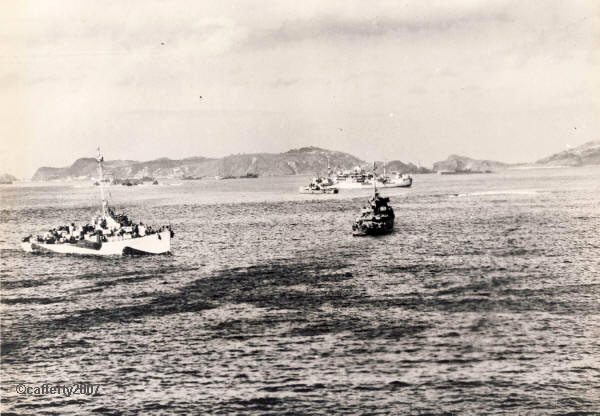 230
January 19, 1944

231
January 19, 1944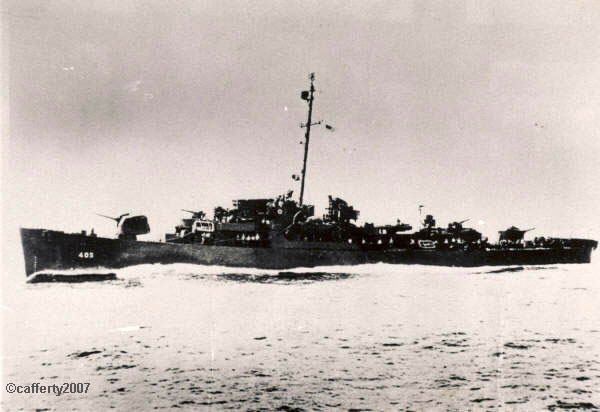 232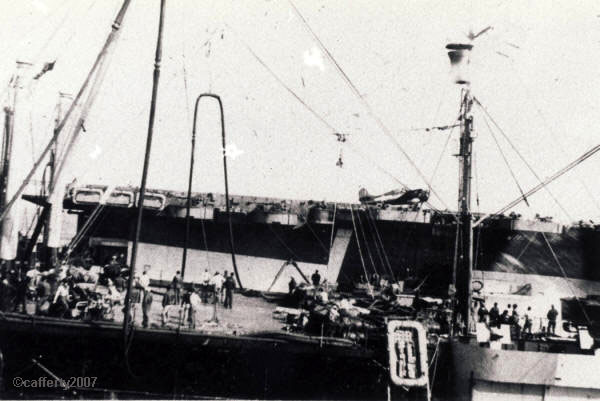 233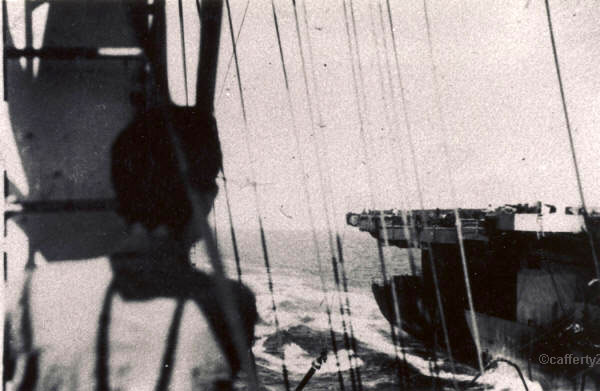 234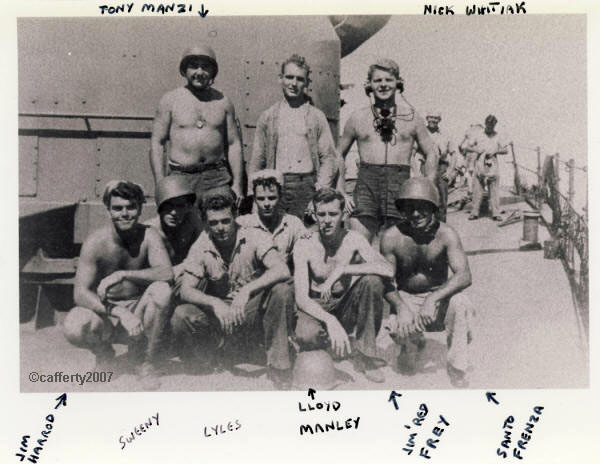 235
Gun 2
Tony Manzi, Nick Whitiak, Jam Harrod, Sweeny, Lyles, Lloyd Manley, Jim "Red" Frey, Santo Frenza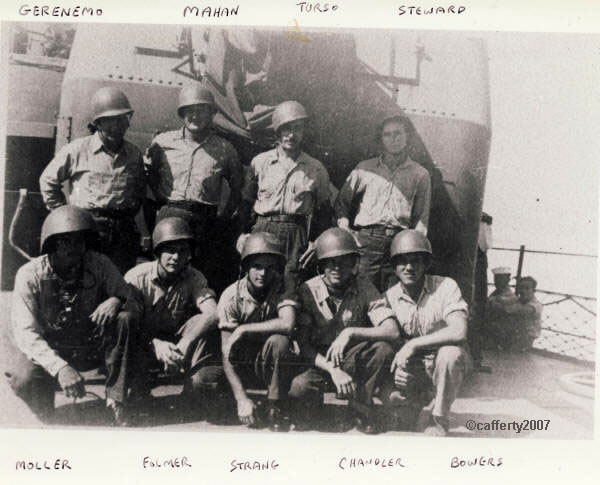 236
Gun 2
Gerenemo, Mahan, Turso, Steward, Moller, Fulmer, Strang, Chandler, Bowers

237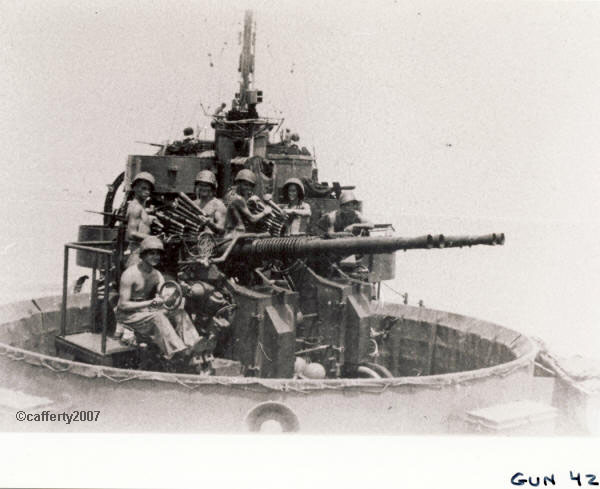 238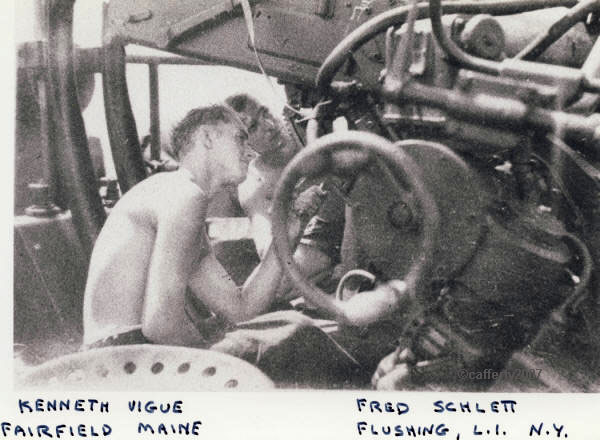 239
Kenneth Vigue, Gunner's Mate, Fairfield ME; Fred Schlett, Flushing, LI, NY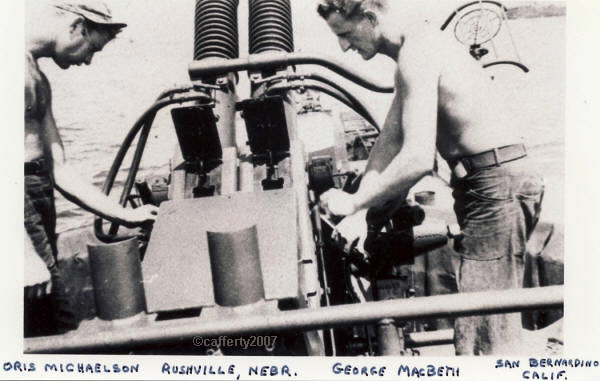 240
Oris Michaelson, Rushville, NE; George MacBeth, San Bernardino, CA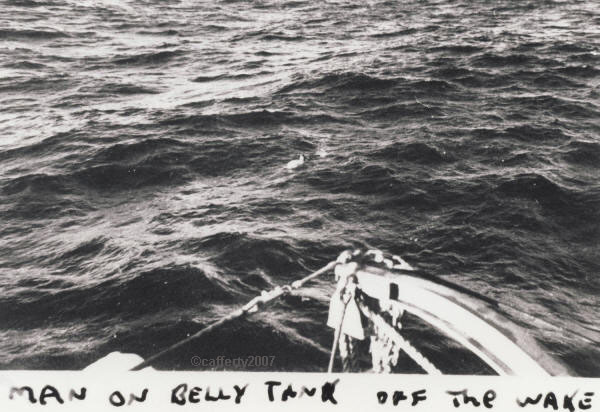 241
Man on Belly Tank off the Wake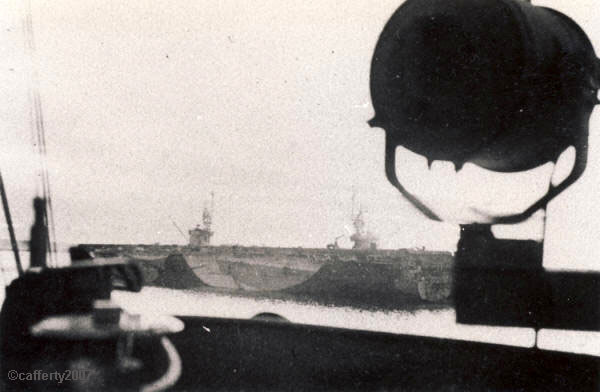 242