CAPT. N. J. "DUSTY" KLEISS's book, is 134 pages covering the USS Enterprise and its personnel fighting major battles in WWII. For our purposes, we have, with his permission, published the portion covering
his time in battle with LT(jg) Carleton Fogg and RM3c Otis Lee Dennis. However, the following pages
are so interesting and show the human side of the brave men who fought for all of us. We are including
them as we know you will enjoy them very much.
Page 6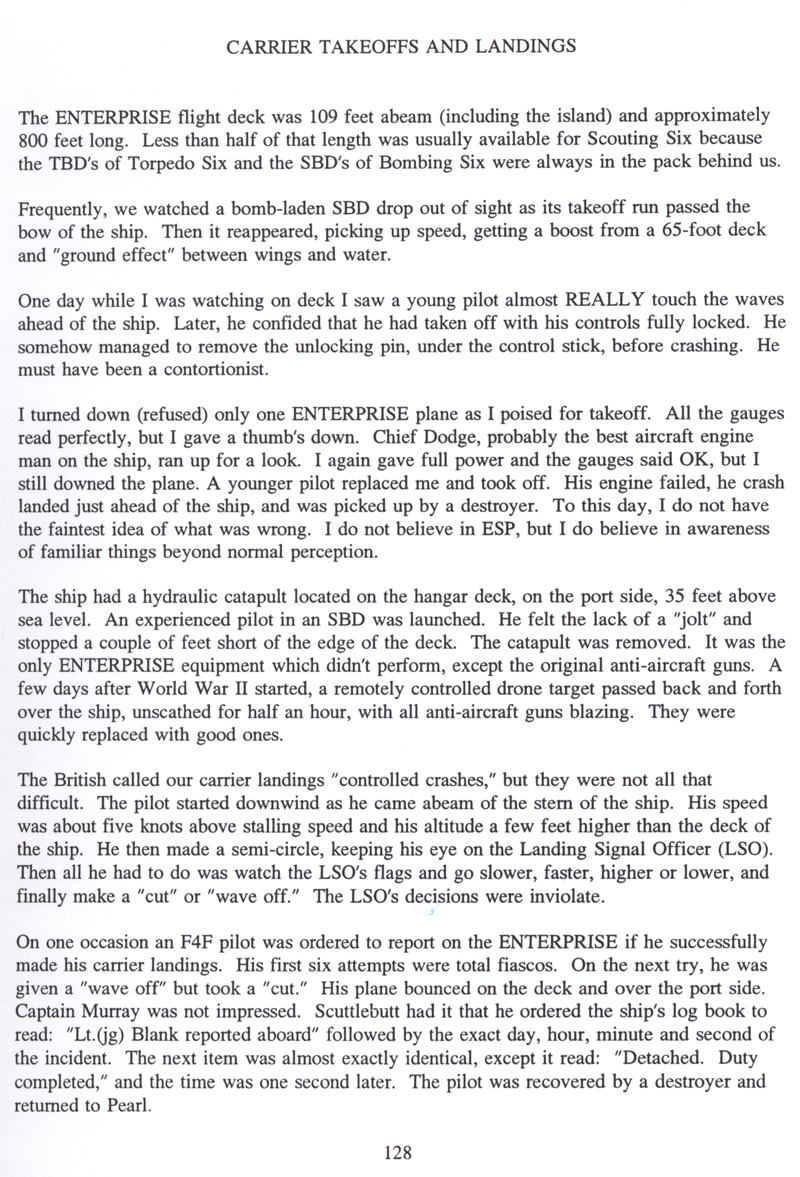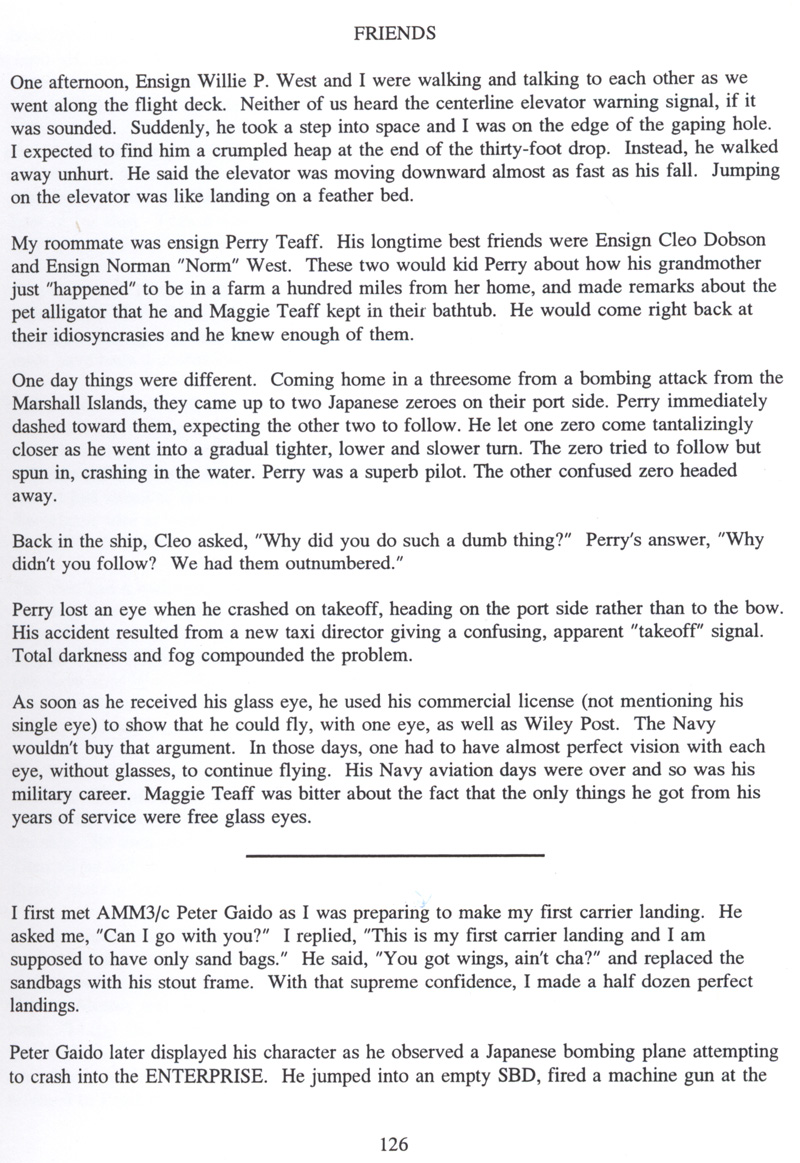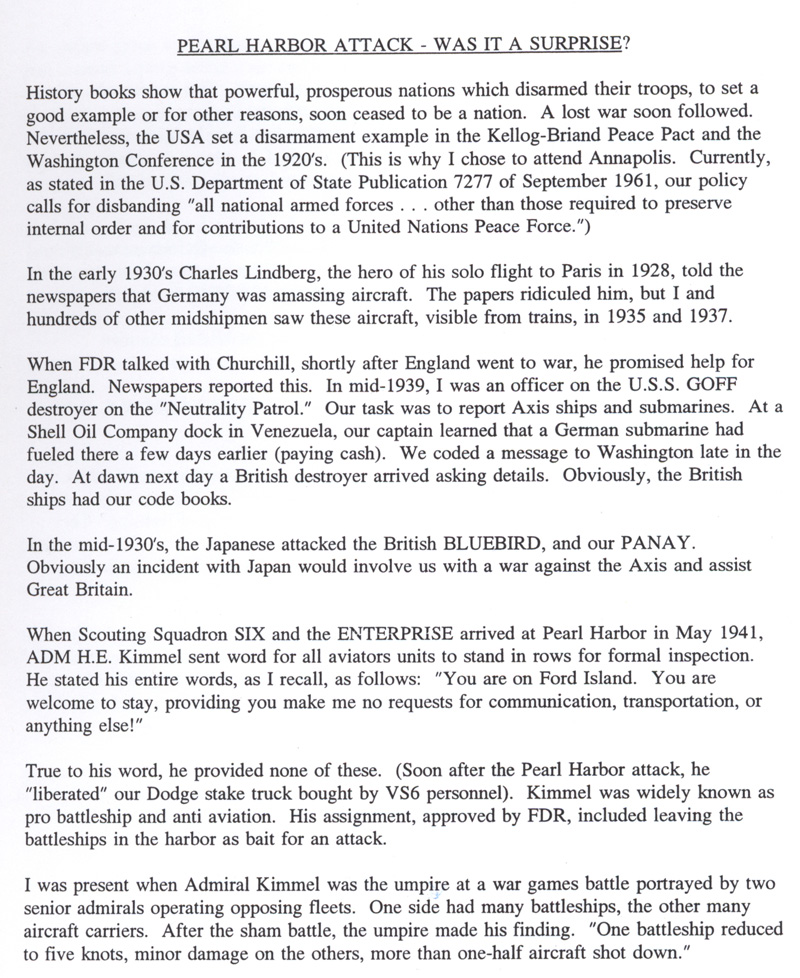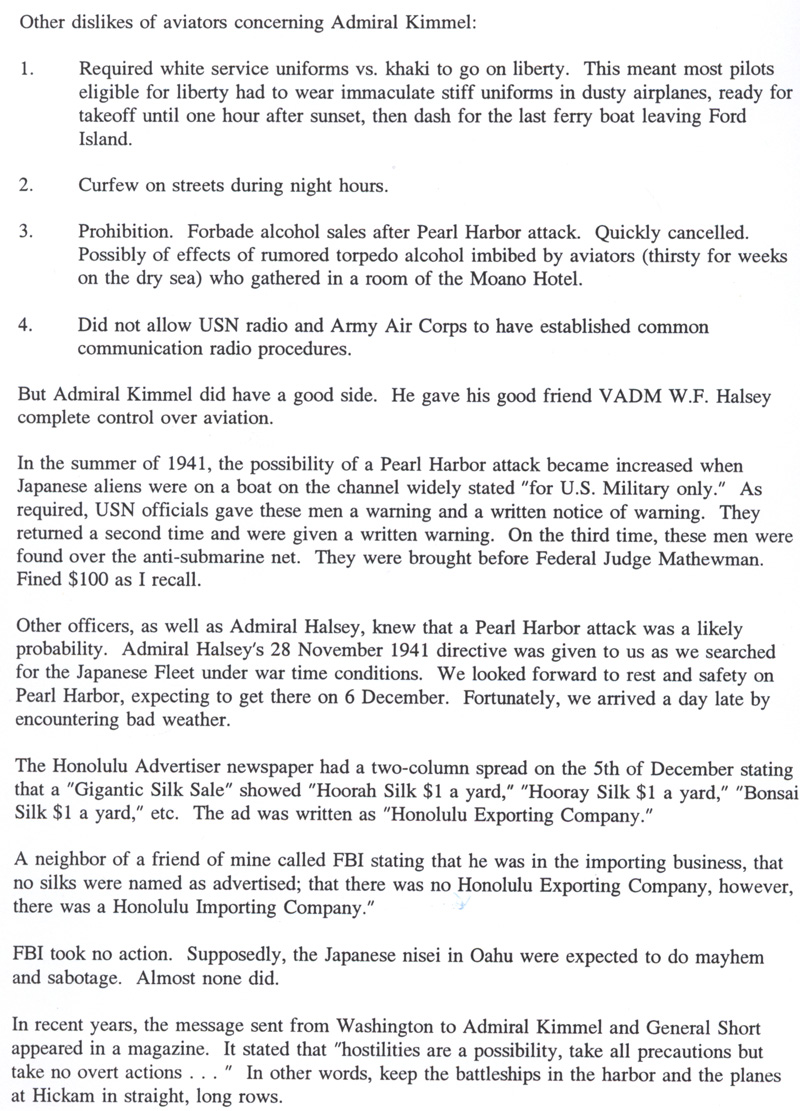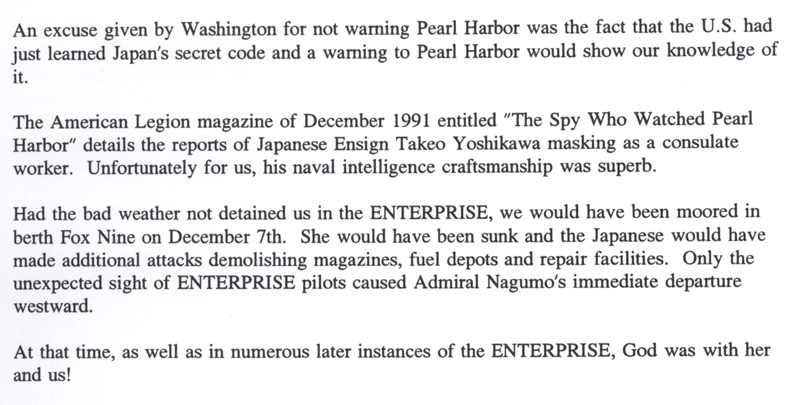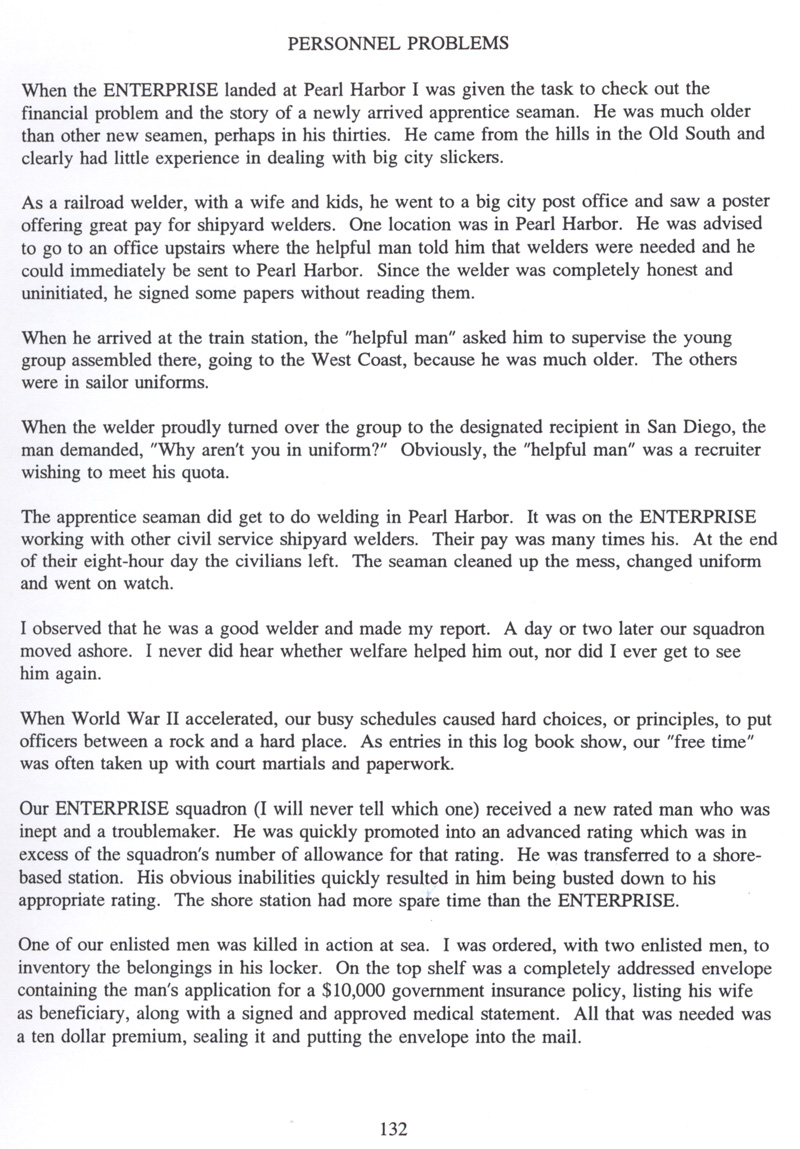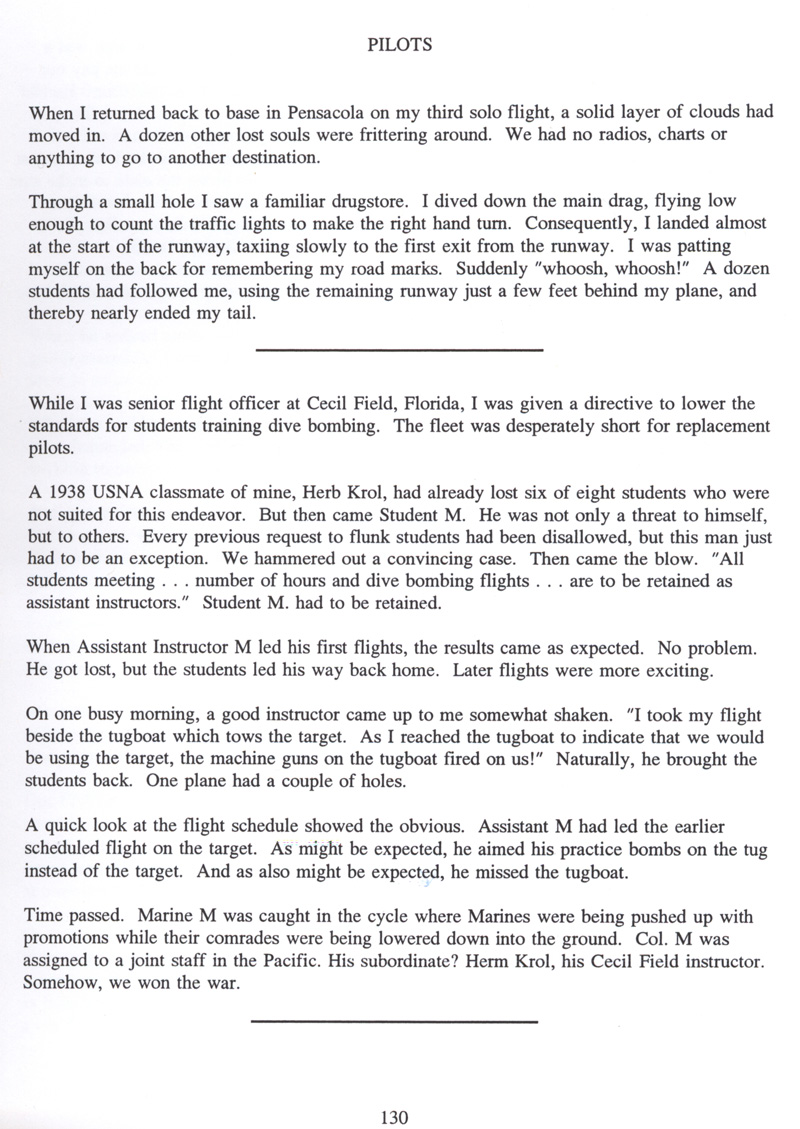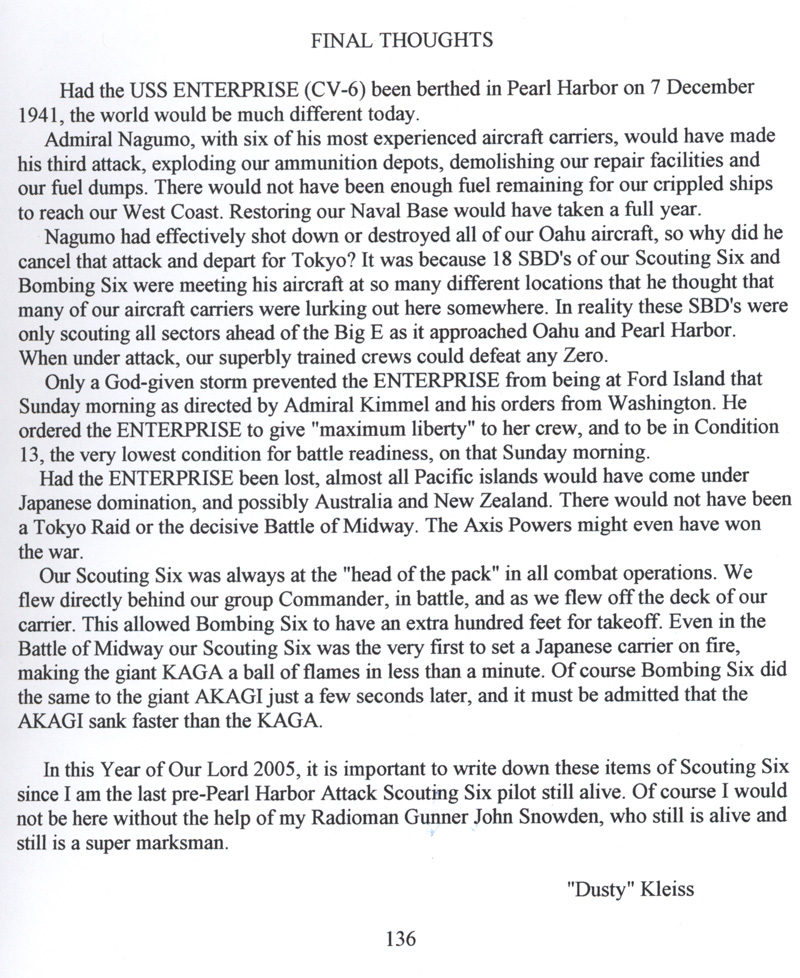 Back to Captain N. J. "Dusty" Kleiss, Ret.
No individual, facebook page, pinterest or any other group, nor website, blog, or any other entity
has permission to post any intellectual property from dondennisfamily.com.
Email us for inquiry regarding publishing our material.




Put Website in Subject Line