COPYRIGHTED PAGE - CAN NOT BE COPIED WITHOUT PERMISSION!

1912 obituary William A. Dennis
Father of John Levi Dennis


1945


William Dennis, brother of John Levi Dennis, died December 15, 1947


Laura Dennis Shores Jackson, sister of John Levi Dennis, died 1960. Thank you Joni McCarthy.

"EARL" Dennis above, is actually Robert Earl Dennis who died in 1969.
His wife's name was Sue. They lived in Oakland, California.


Robert's birthdate must have been 1874 since he was 6 years old in the 1880 census. His wife Clara's obit says 6-6-1882 for her birthdate, not his. Loraine is spelled wrong above. Otis was killed 2-1-42. John Levi died in 1961. No idea who typed this up, or when... Was just found in family papers.

---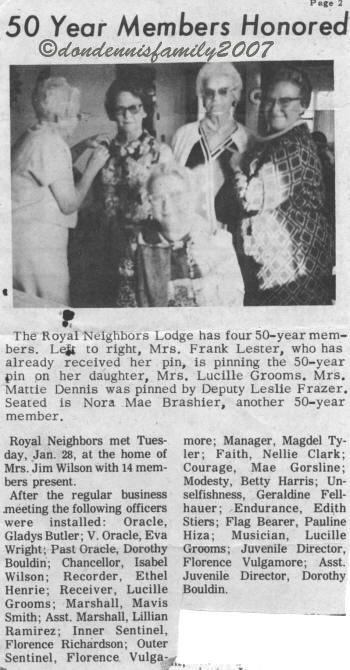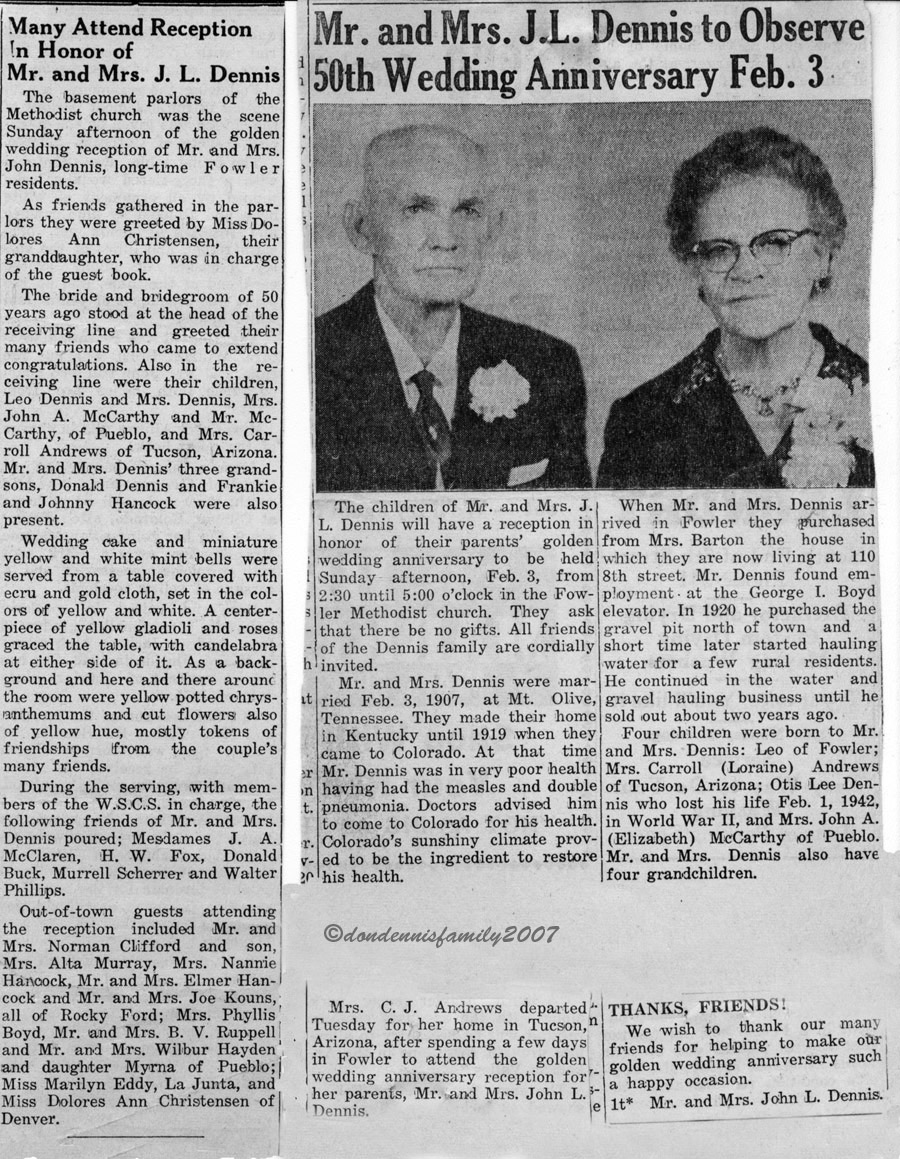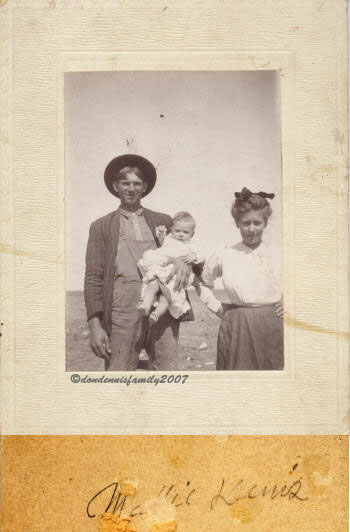 (Not sure if that is a Mattie Newman
Dennis Baby Pic)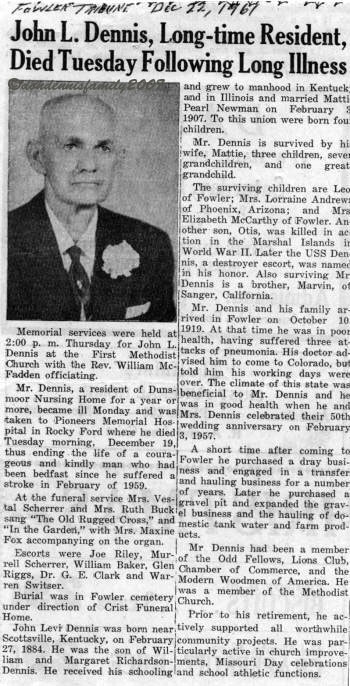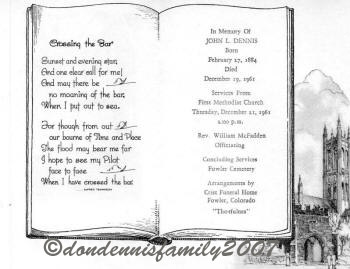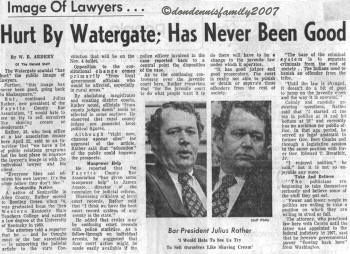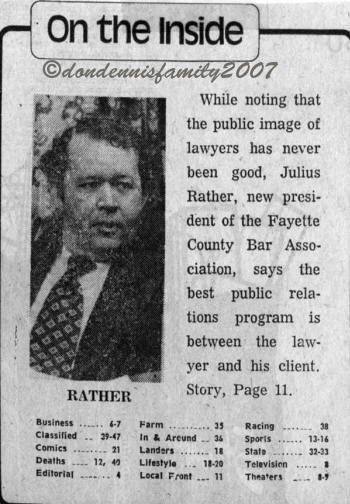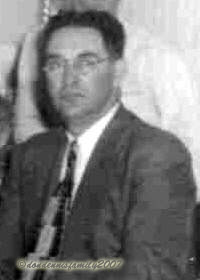 Golia Rather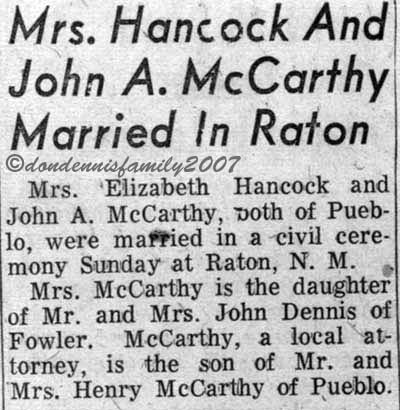 Floy Elizabeth Hancock Dennis and
John A. McCarthy married 12-17-1955,
Presbyterian Church, Raton, NM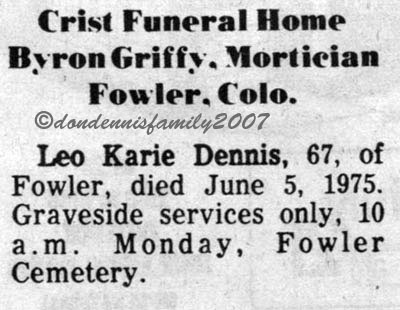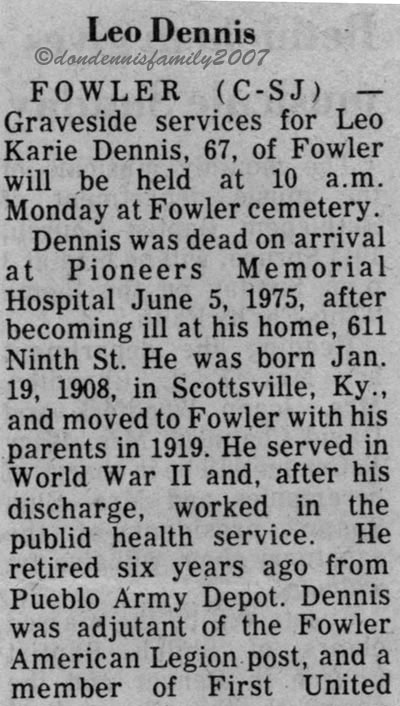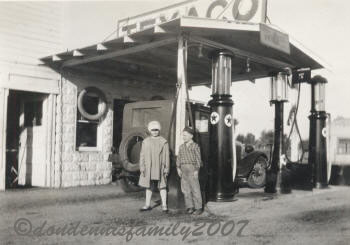 Sanger, CA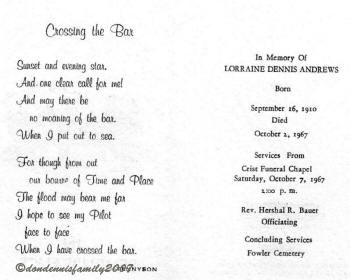 (Enlarge with a click)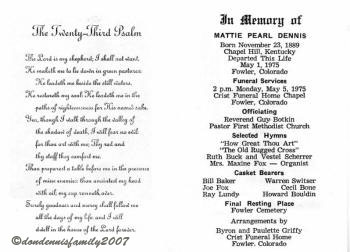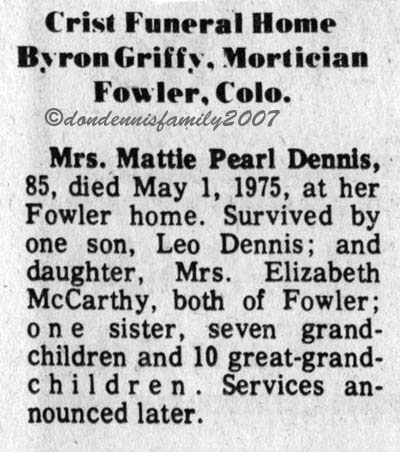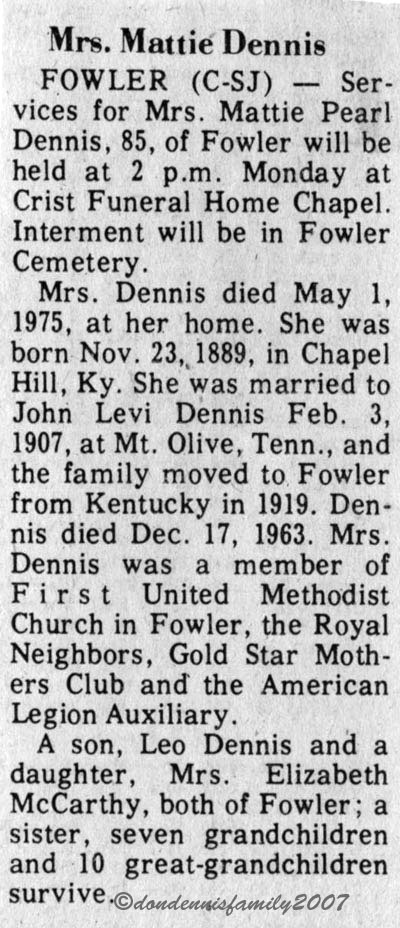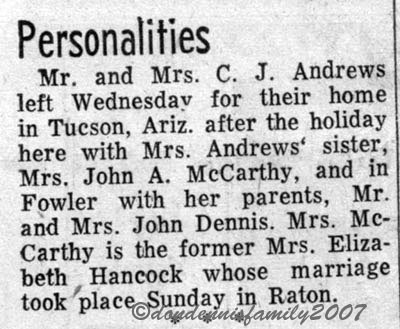 December 17, 1955 marriage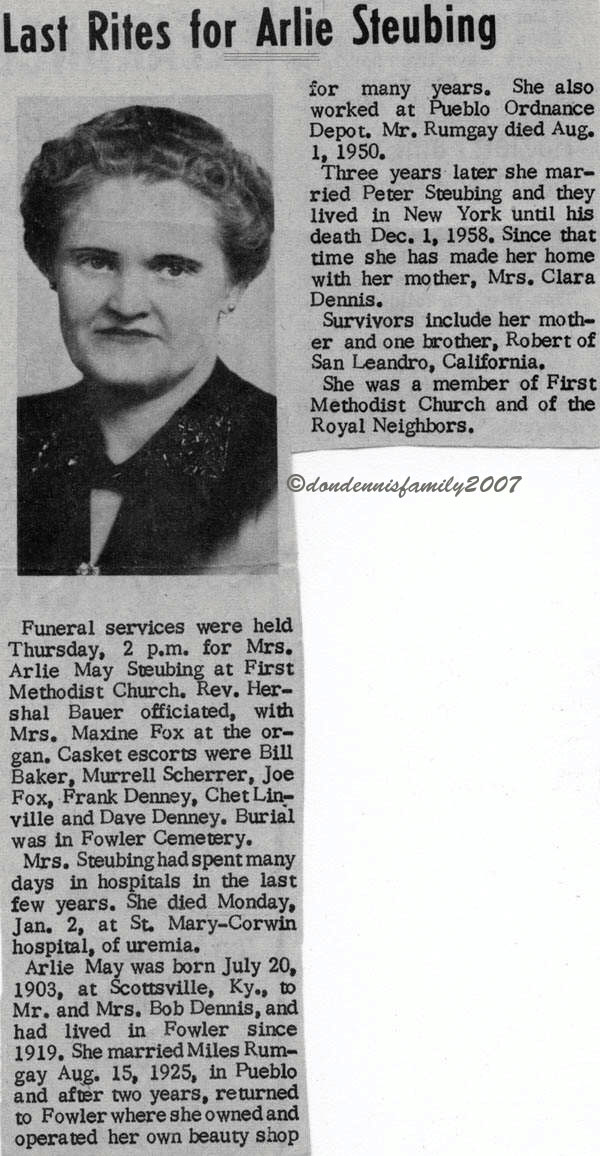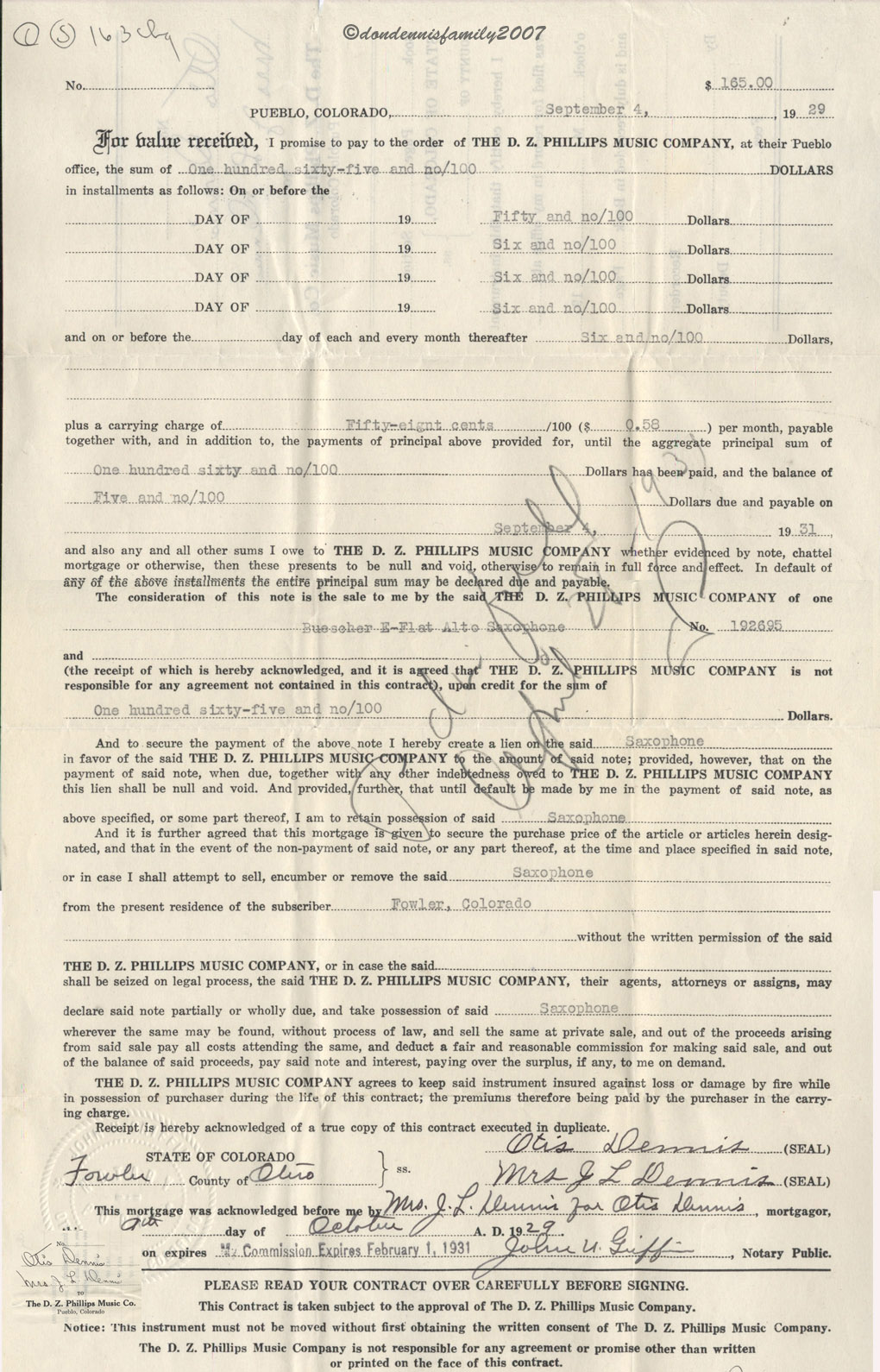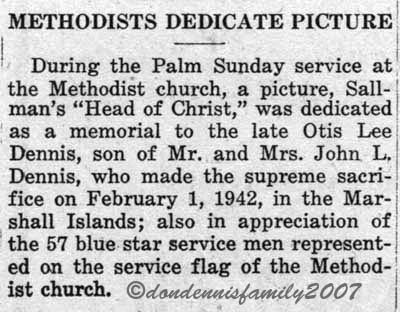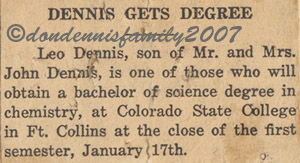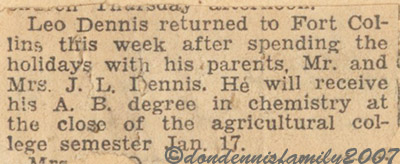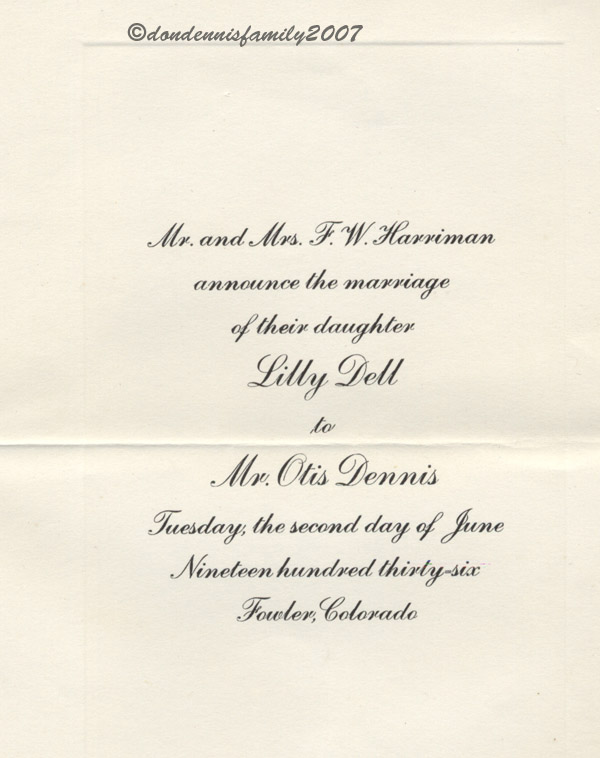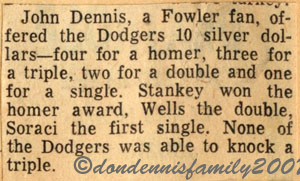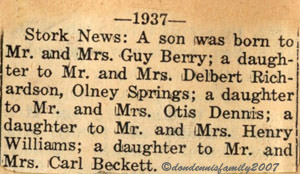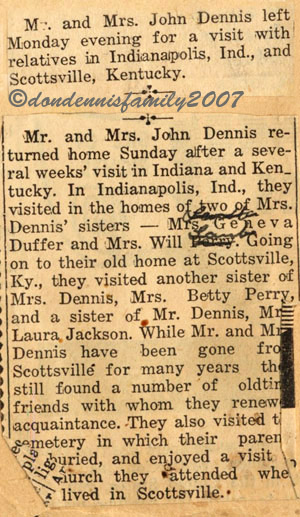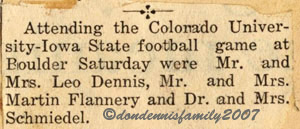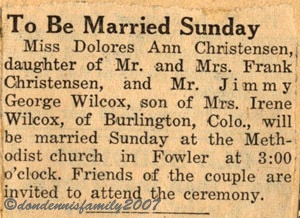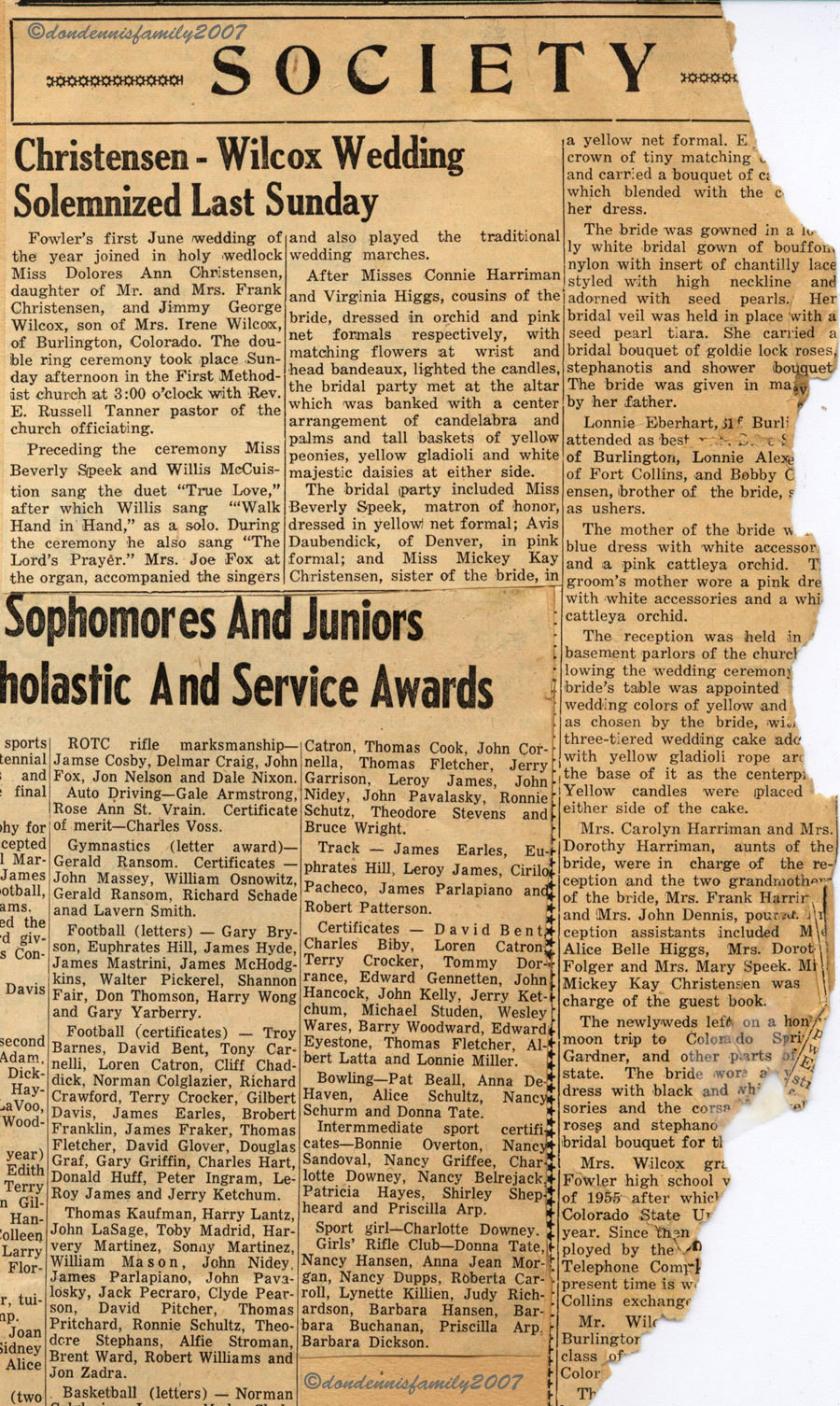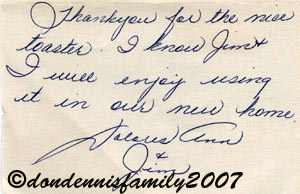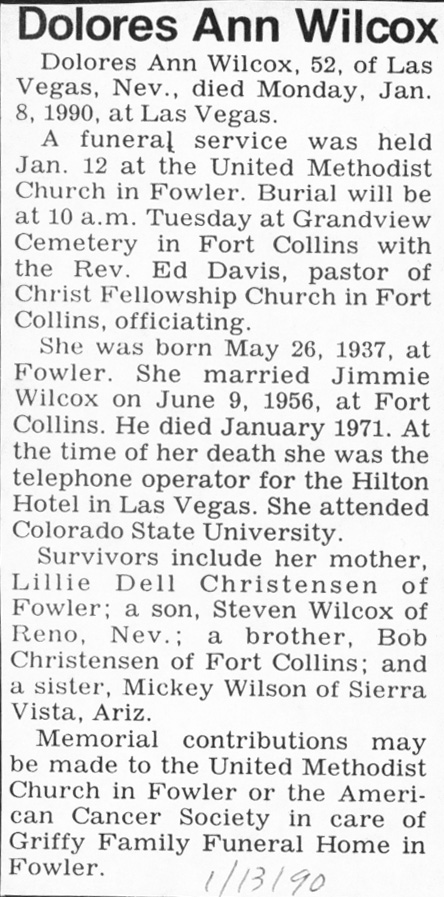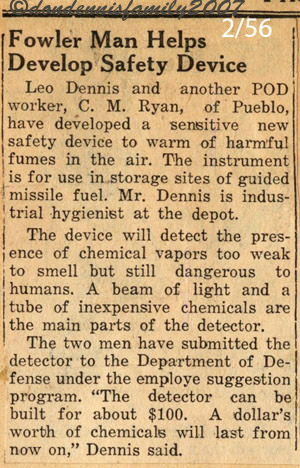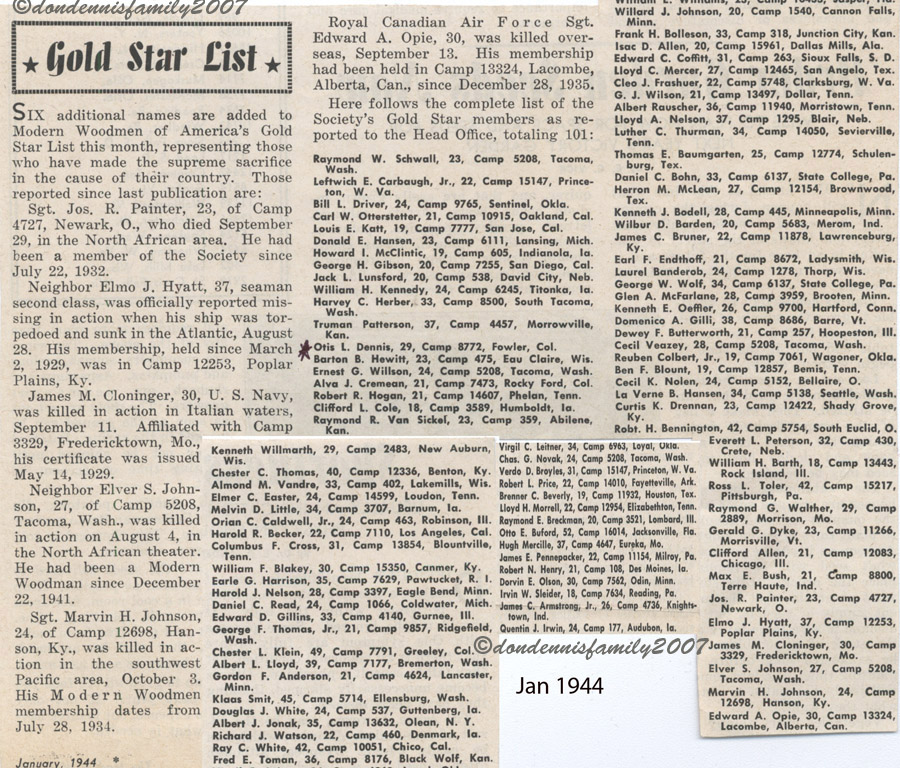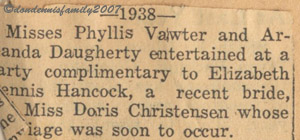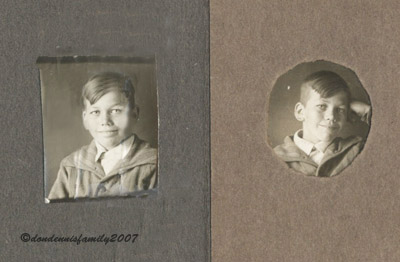 Otis Dennis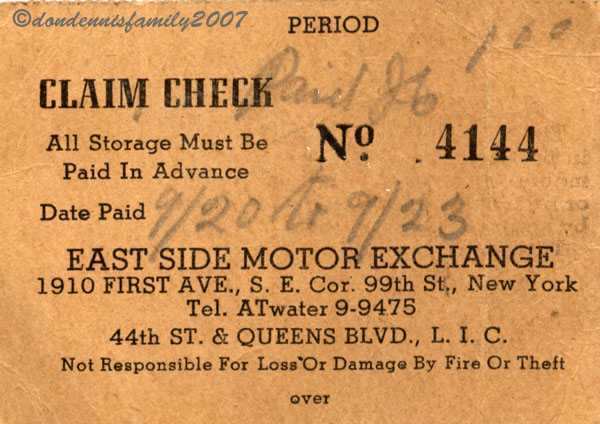 From Leo's WWII service time in New York.. lived in Queens in probably 1943.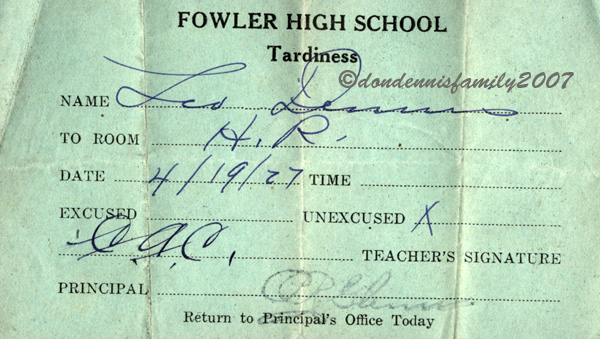 1927 Tardy Slip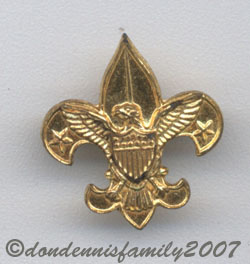 Service pin for uniform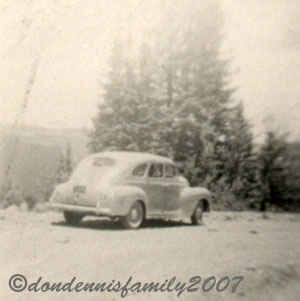 The auto the Dennis family drove, living in New York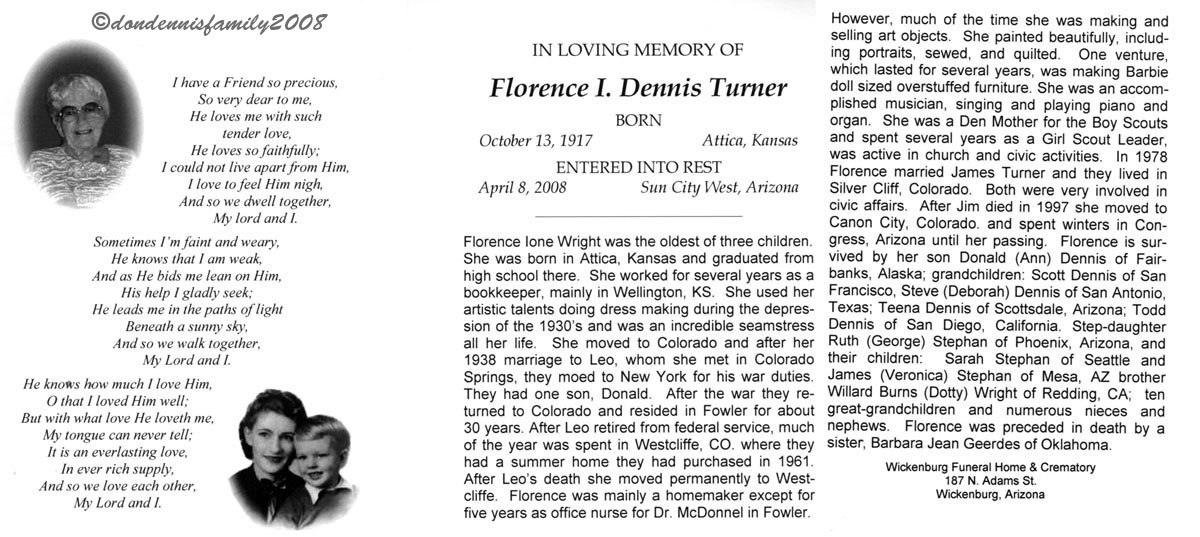 Put Website in Subject Line
No individual, facebook page, pinterest or any other group, nor website, blog, or any other entity
has permission to post any intellectual property from dondennisfamily.com.
Email us for inquiry regarding publishing our material.




Put Website in Subject Line