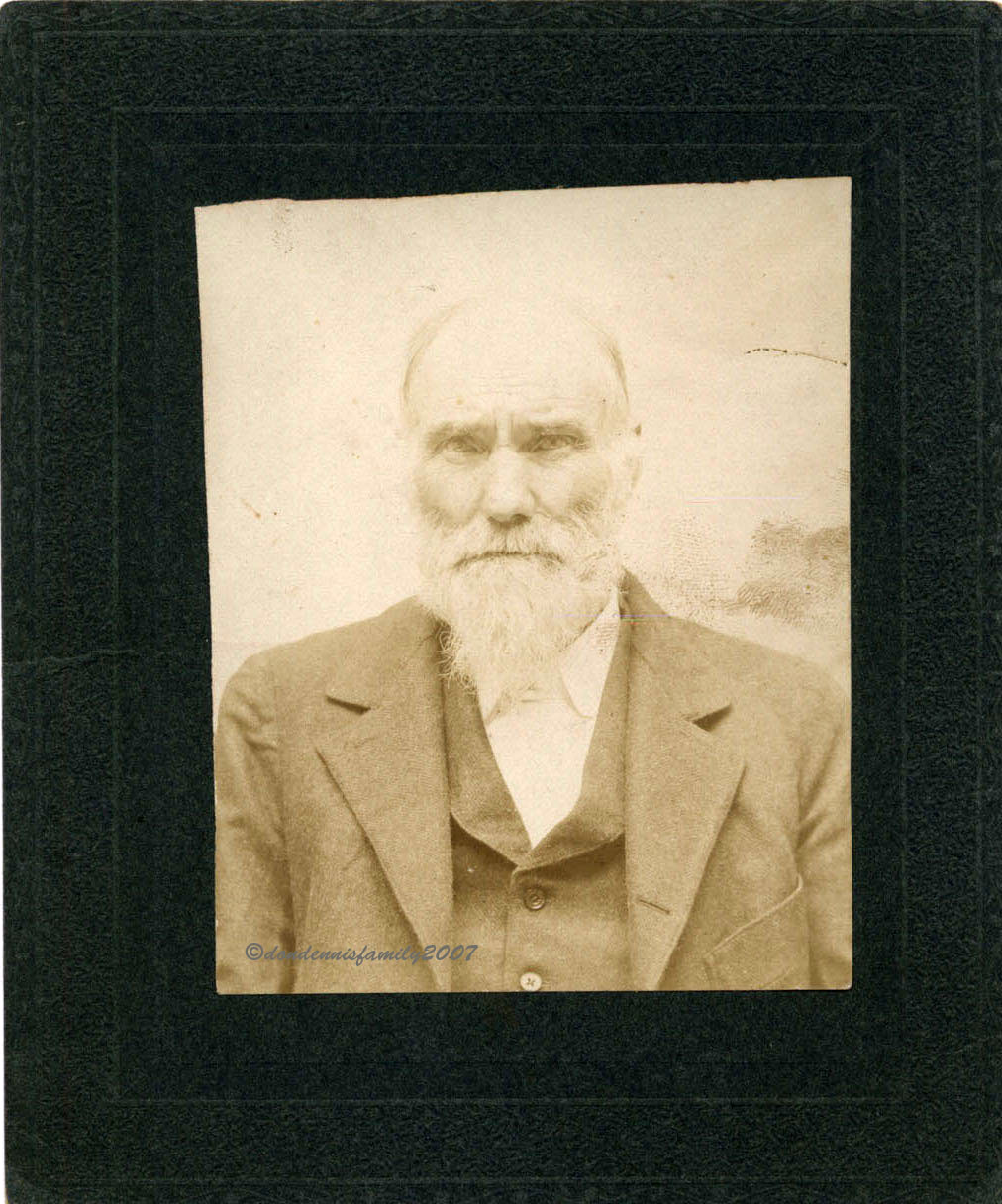 Undated Photograph, written on the back "Booze Dennis".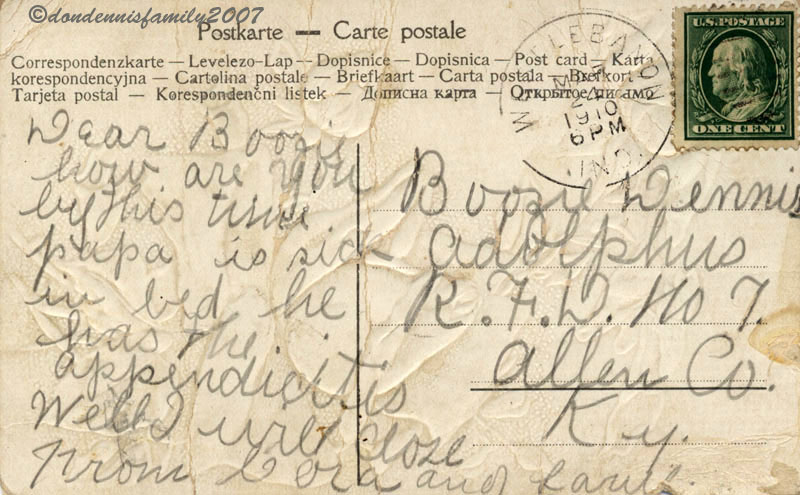 1910 Postcard to Boozie Dennis, Adolphus RFD No 7, Allen Co., Kentucky
appears to be from Cora and Larue, Indiana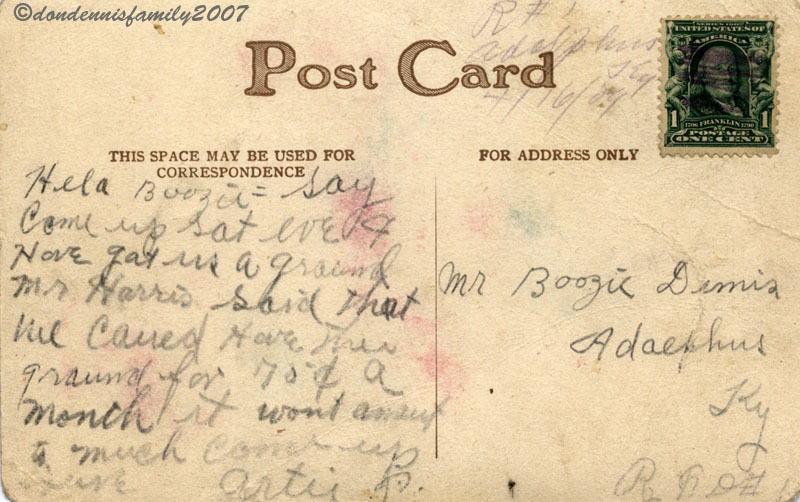 dated 4/16/1909 from Artie T.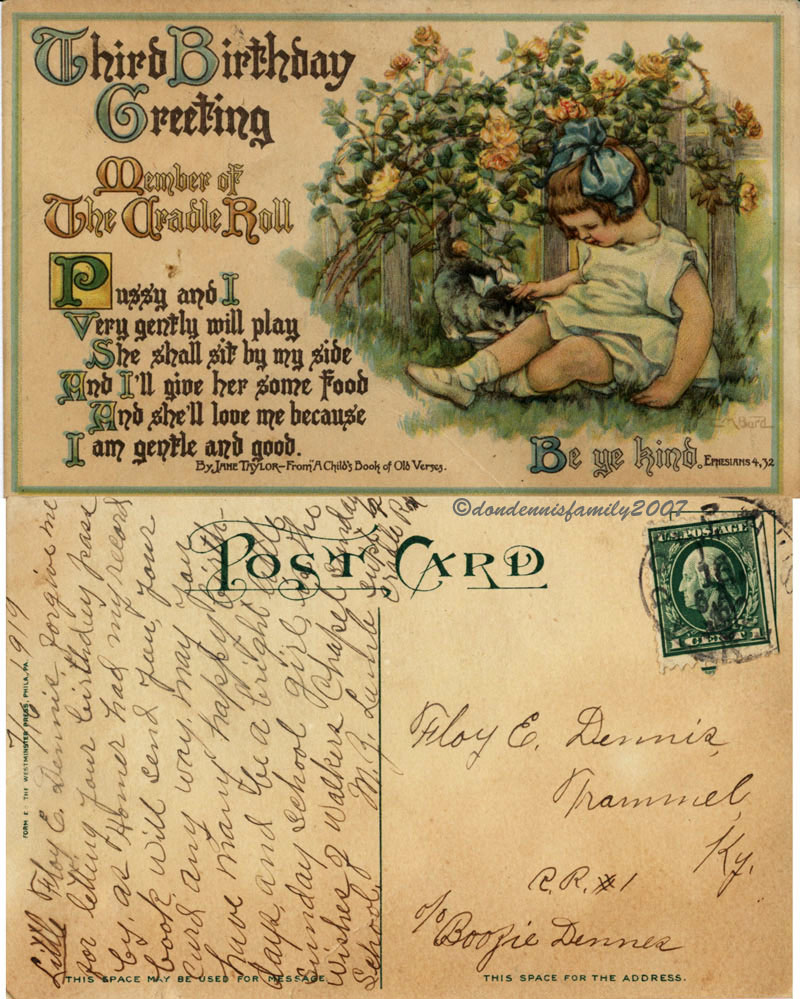 7/16/1919 from M. Lamb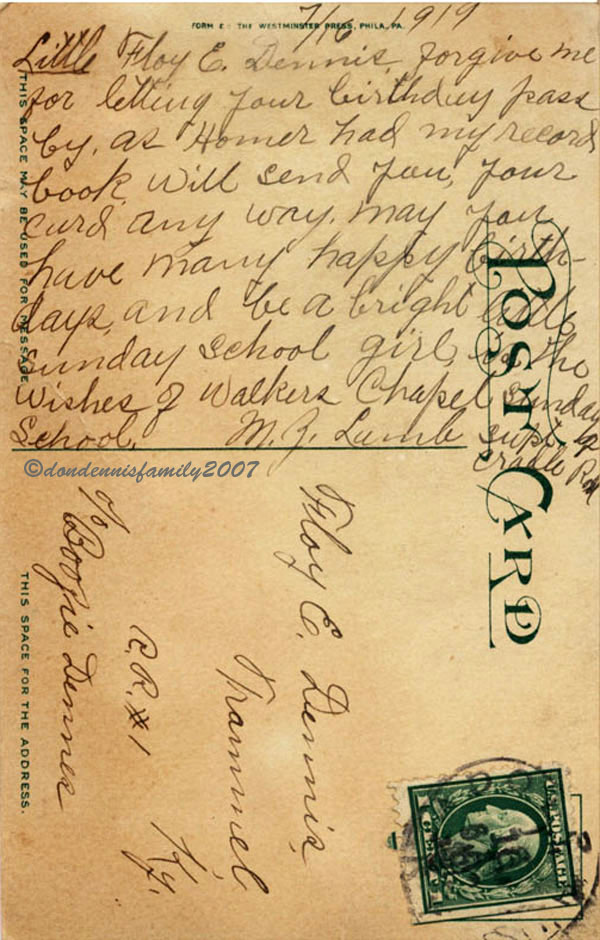 Floy E. Dennis was Elizabeth's name, daughter of John Levi Dennis, Colorado.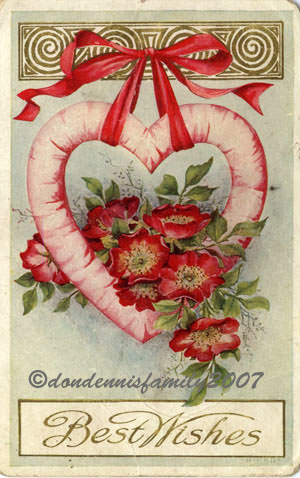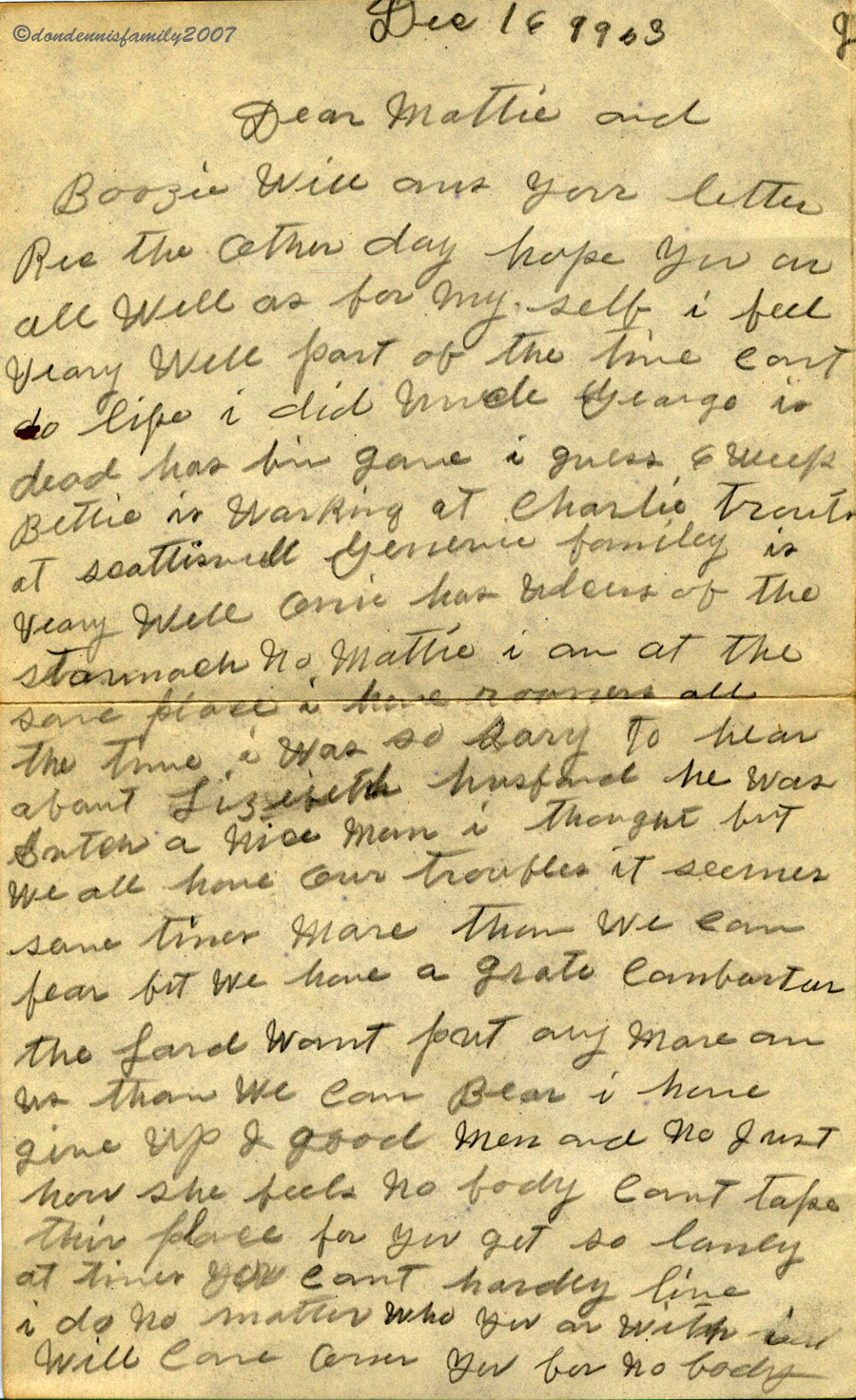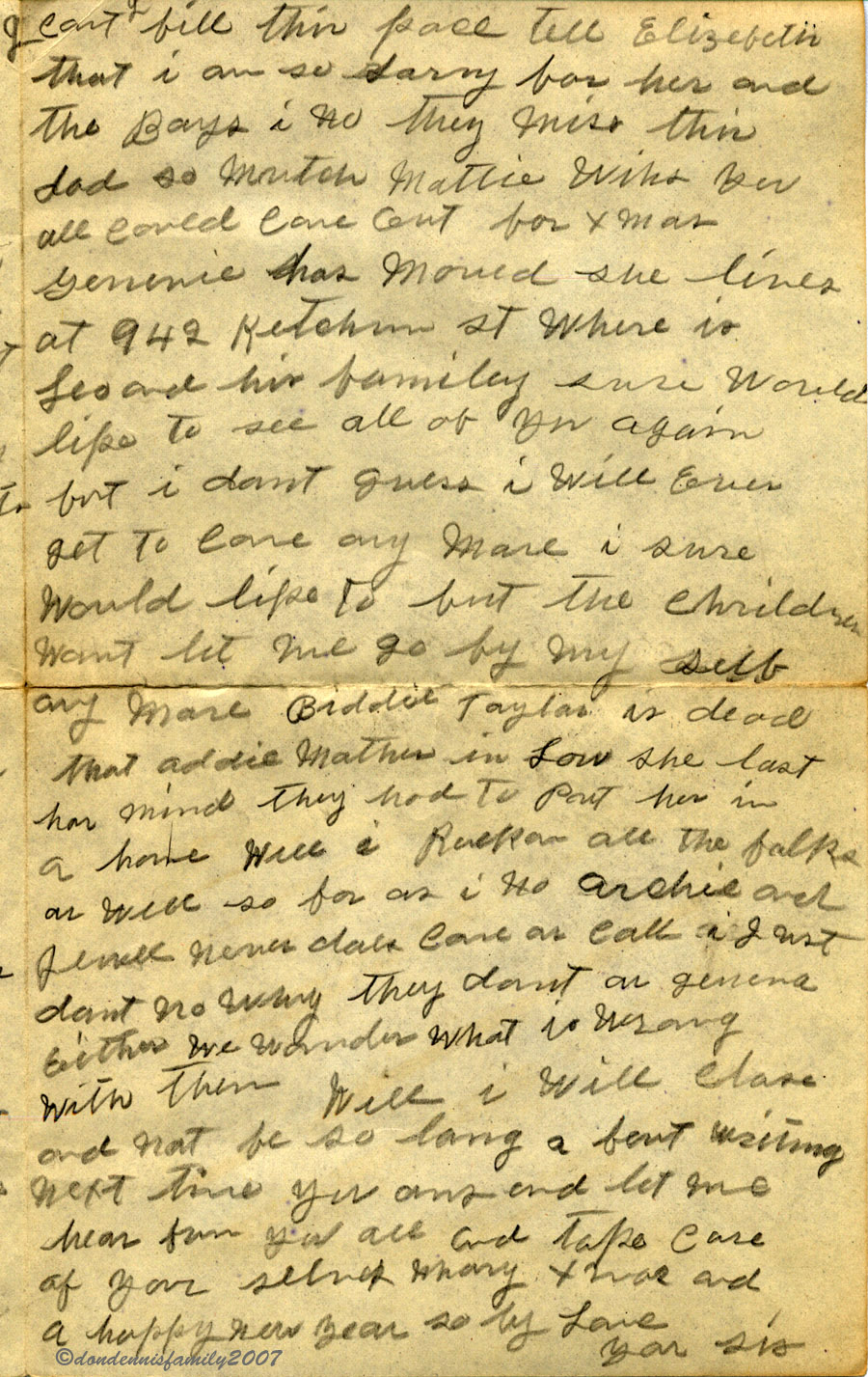 I believe the date to be 12-16-1953 - Dear Mattie and Boozie from "your sis". Mentions
"was so sorry to hear about Lizabeth's husband". Floy Elizabeth's husband, Elmer Hancock
was accidently shot and killed on 9/23/1953. The letter also mentions Leo (Leo Dennis, son
of John Levi and Mattie Dennis, brother of Elizabeth).
The picture above is not of John Levi Dennis. Who is Boozie Dennis? No one is aware that
John Levi was called Boozie.... yet this letter obviously is to Mattie and John.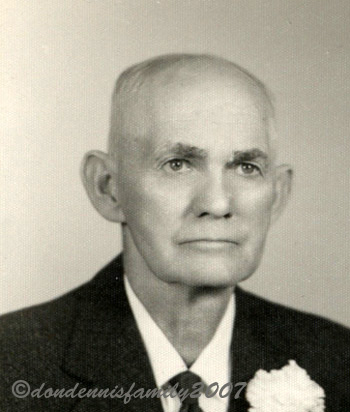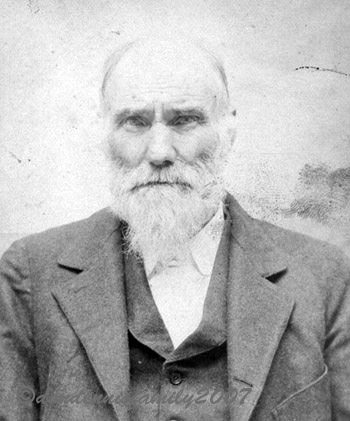 Left: John Levi Dennis - he was never bearded. Right: Booze Dennis
Early 1900's shirt collar and suit. ?? Undated.

2015 - Just received obit of Laura Dennis Shores Jackson, sister of John Levi Dennis. In the
survivors, John Levi is referred to as Booze Dennis of Fowler. ????????