No individual, facebook page, pinterest or any other group, nor website, blog, or any other entity
has permission to post any intellectual property from dondennisfamily.com.
Email us for inquiry regarding publishing our material.




Put Website in Subject Line
COPYRIGHTED AND CAN NOT BE COPIED WITHOUT PERMISSION!
From Tennison to Dennis
Jason Dennis
John Tennison - Born about 1750 in Maryland and died about 1808 in North Carolina.




Joseph Harlen Dennis - Born about 1827 in Kentucky and died 1899 in Kentucky.




Joshua Tennis - Born about 1735 and died about 1808 in Virginia.




George W. Tennison - Born about 1803 in Tennessee (possibly) and died about 1883 in Indiana.




This group is a special case, and may more appropriately be called the Tennison Family Group. It is listed with the Dennis results because it includes seven Dennis participants, but it also includes Tennison, Tennyson, and Tennis participants. Six of the Dennis participants in this group have discovered and documented a name change from Tennison to Dennis, and are therefore actually Tennison descendants. The test results show that all of these lines are closely related genetically; however, the genealogical connection between the four lines has not yet been found.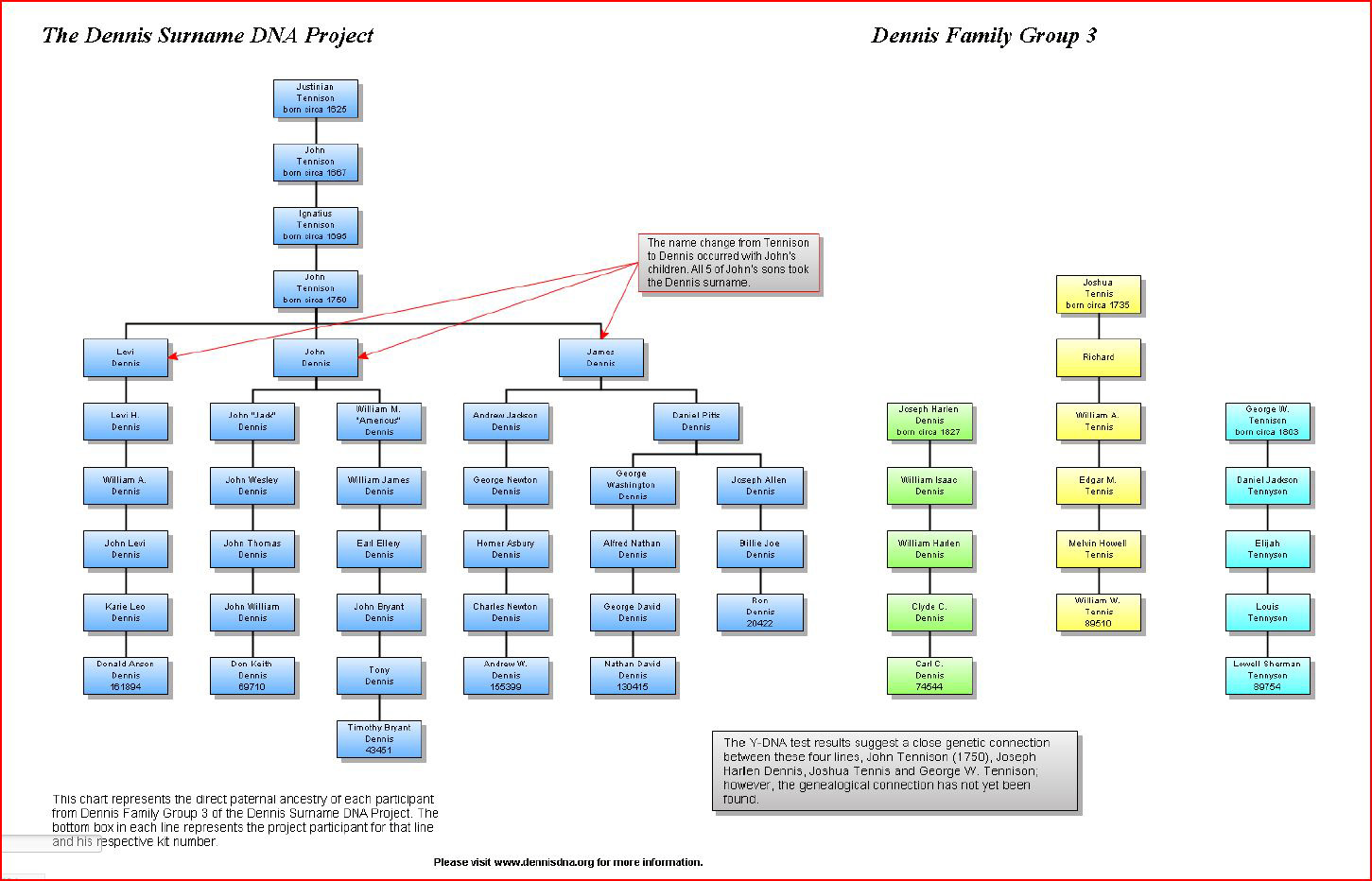 With Permission:
Jason Dennis
Project Administrator
The Dennis Surname DNA Project
---



Put Website in Subject Line